Introduction
The 18Asianz a website which serves as jumping plank into the pool of hardcore porn videos featuring some truly stunning Asian porn stars. This portal has dozens of porn videos listed, but the real stuff becomes available after joining. Those who know what the letter "z" stands for, probably know that there will be way too much porn for one man. The 18Asianz is a listing actually, and it's not a real porn site: if you like the videos it lists, you can sign up, and automatically receive access to the badass collection of the VideosZ. On the 18Asianz, they don't even list the most recent videos with Asian porn stars, only some selected, yet really appealing ones. In case you are a man who has a need to watch Asians in heavy porn scenes, you shouldn't look further.
So, what about the numbers? At the time of our latest visit, the 18Asianz listed only a few hundred scenes. However, when we switched to the list of the VideosZ and picked the "Asian" genre from the list, saw more than 7,100 scenes listed with hot Asian porn stars in them. These scenes have everything a man could think of: cock-sucking, strap-on sex, hardcore drilling… and quite surprisingly, there are many original Japanese DVDs without censorship! So, if you join this site, you get over 7,100 porn scenes with the hottest Asians around. However, look at the big picture for a moment: the VideosZ by its own account is more than enough for any horny bastard because it offers the members 18500 DVDs of over 14,700 different porn stars! Well, all right, the collection is not exclusive but there are barely any good DVD collection sites nowadays, and this one is one of the biggest.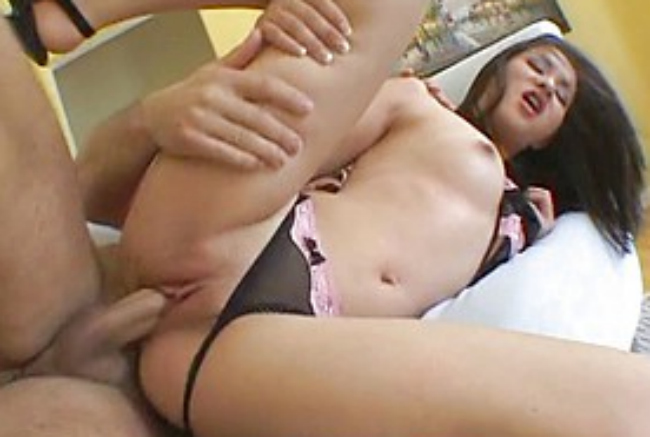 Site specs
As you can see if you care to open the 18Asianz, the home page is just what you expect: a long list of the hot porn scenes, represented by thumbnails. There are some unrealistic length and view numbers, but after all, you can gather enough info about what you can expect in there. Those who decide to sign up will have to go through a simple process, and after that, they can log in either on the 18Asianz or on the VideosZ. The members' area is nice, and it grants several tools to make it easier for you to navigate. A search engine is built in, which you can use to find a girl or a niche. The results page will show the porn stars, the DVDs and the scenes related to your query.
Also, you can go to the porn stars' list, the DVDs' list and the scenes' list from the main menu. To list all available "Asian" related porn videos, you should simply pick this genre from the proper menu. There are many HD videos in this collection, so you can enjoy watching the fine girls doing not so fine things in high resolution. Streaming is a nice option, but if you don't prefer that, there are always several download options to choose from. The VideosZ uses MP4 files, and usually, you can choose from an HD (if available) and SD version.
The movies and the girls
As you might expect from the 18Asianz, there are hot Asian adult video performers here, who are very eager to get on with the great show called hardcore porn. These girls will show off their skills for you, and when you are looking for something that's sexy and sweet you can't find better than cute Asians doing hard porn. The chicks you will see in these scenes are all professionals, so don't expect to find here amateurs. However, knowing the different ways how girls can be porn stars, we are certain that some of these videos (and DVDs) are debuting scenes of some of the girls, which means they are not acting like amateurs… and that makes this collection more complete.
There are many "real" Asians, which means they are actually residing in their home country, so original and authentic Japanese girls are featured too. But, the number of US-based Asians seems to be higher, but that's not an issue. We have seen a surprisingly large number of MILFs on the site, and if you take a look on them, you will see what the difference is: these ladies have tight, natural bodies, they don't need to upgrade their breasts! But don't worry, if big fakes are your thing, you can have your fun too.
Due to the fact that these scenes come from various sources, and they are all coming from "porn factories," you can expect to see some nasty things in them. Since the studio environment is given, you will see most details properly, and while some videos tell a story, in most of the times the flicks are just about drilling and pleasing the audience. As a member of the 18AsianZ, you gain access to more than 480 scenes. This number, however, does not cover the real collection. The VideosZ has 7,100+ flicks listed under the "Asian" category, so that's what you might be interested in. With performers like Asa Akira you can only expect the highest possible quality, and if you know this name, you can probably imagine what levels of hardness some scenes might reach.
In few words
As a member at the 18Asianz, you receive a pass that can take you to the hottest hardcore porn collection ever! The site has a fine collection listed, but the real deal is the access to the big collection of the VideosZ. There is more Asian porn you could handle, but as long as you are a member, you can expect two things: new videos coming and better quality!