Introduction
The word 'PornMegaload' already lets you know that you will be enjoying loads and loads of adult films, without any inhibitions. And what is better than that? The ScoreGroupNetwork has always surprised us from time to time. This time, it has decided to pull out all of its best flicks from its HD archives, revamp them and build a massive site for you to thoroughly enjoy. This would only mean one thing-entertainment has been taken to a whole other level! You do not have to spend endless hours on the internet, looking for sexy women that are worth your time. PornMegaload does this for you, in terms of entertainment, the network prepares all that you require, puts it together and promises to meet your needs and this is how you know that you will truly have a blast on this platform.
You should not expect anything less than big-girl action porn. Of course, Score is known for that asses and bouncy titties, thus, you already know that you are in for a good treat. Watching 'dat booty' will give you the ultimate satisfaction that you may not find on any other portal. Performances that are over-delivered will most definitely capture your attention. You will thoroughly enjoy all of the accentuated naughty bits and the genuine sexual action. PornMegaload gives you a good break from your everyday adult site simply because, you will get to experience adult action in a whole new way.
The cream of the crop on this site are the big, beautiful women who can take on more than one cock at a time. They do not really care much about your opinion of their sexuality; they only want to pleasure and get pleasured, that is the best thing about them. It's comforting to enjoy the best of entertainment in one place. After all, scenes that over-deliver are not that easy to find on the virtual platform these days. Therefore, we take what we get from the ScoreNetwork and we highly appreciate it.
Women that get fucked deeply and look for pleasure inside all their pleasure holes. The content is subdivided to showcase adult entertainment niches such as big tits, Milfs getting down and dirty, BBW fresh faces, foot and leg sex and big asses, all of which you have enjoyed in one aspect or another under the ScoreGroupNetwork. However, when everything is brought together, pure magic is created.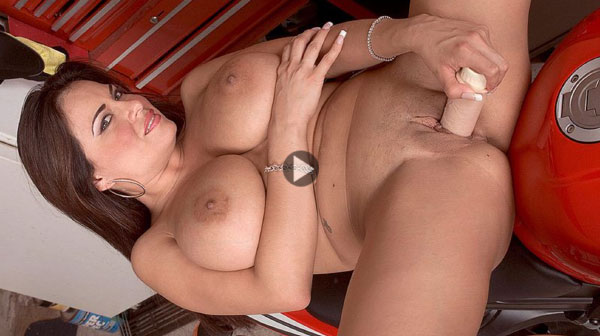 Site specs
As a revamped collection of scenes, PornMegaload most definitely has an amazing design. The site has been categorized into different niches in order to enable you to get to the content that you are looking for quickly. There are various images of naked women that have been posted at the top of the site. The images are only meant to entice you. Whether you want to enjoy Milfs, BBW's or fresh faces, you will get to the through their respective categories. The flicks comprise of an upload date, a catchy title, the name of the model and a great description. Of course, it would not be complete without mentioning the names of the respectable sites that the videos hail from. Members on the site can rate the scenes out of five. When you click on the available full-length video link, you will be ushered to a sign-up page that lets you sign up as full members of the platform. This way, you can freely enjoy all of the lengthy scenes.
The movies and the girls
There are different models from a variety of sites, who are ready to thrill you only in the best ways. As all site have their specific criteria for picking out models, therefore, you will be enjoying a general mix of ebony beauties, white fresh faces, big booties, wet pussies' big boobs and flexible girls in bed. The kinkiness on the site's pages is enough to harder your big cock. For instance, Cami Cooper is a big, beautiful woman who knows what she wants from her man. She is a mom who has been cooped up for too long and when she gets the opportunity to fuck a fresh face, she does not pass it up. She first offers a massage that he joyfully accepts before taking things to the 'next level'. Cami debuted all of her best sex skills that will leave a great impression on you.
On the other hand, the ebony beauty Kali Dreams is excited to show off their cock sucking skills and her big booty in front of the camera. If she could, she would stand on the world's tallest mountain and shout of her sexiness. The action ends up becoming a great interracial scene that will put all of your sex skills to shame. The models on this platform have obviously taken double lessons on pleasure, on the ScoreGroupNetwork, you can never go wrong. The models have the most memorable bodies and faces. They are sexily dressed and they will also show you why they are the very best in all they do. This review will not be complete without mentioning the big tits that are brought to us here. You will want to play with the boobs, caress them, suck them and do all manner of naughty things with them.
In few words
It is evident that the ScoreGroupNetwork has put forth a lot of effort into making sure that you will enjoy the best. The archive holds old and new scenes and it's truly refreshing. There is no doubt that you will always get enjoyment should you decide to sign up here. The models are out of the world and the action that you enjoy here is the best that you will ever have: nicely done!