Introduction
If you're the type of porn lover who's really into big busty butts and has been aching to find that one porn site that dedicates all its videos to simply fucking and admiring big ass women, then you've found what you've been looking for. TheBigAssGirl website features all the biggest butts you'll ever see. I mean, pussies are okay but there comes a time in every man's life where we've got to see what's on the other side right? So what better side would that be than the other side of that pussy! Why go for the other side? Because It's tighter there! More rounded! Bouncier! More alive and challenging! It requires more effort and the look from behind is so fucking worth it! Seeing that girl's back bending over and feel that dick of yours sliding inside of her is just worth the effort of entering this site! This site has a lot of features too! So if you're a fan of big butts or a fan of Sir Mix'a lot's classic, then this is one site you're gonna need to save in your favorites because it will probably be staying with you for a very long time!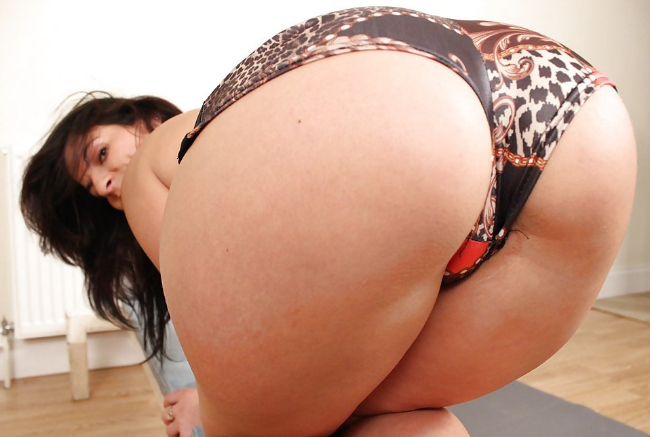 Site specs
Inside TheBiggAssGirl's website, you'll be greeted with a whole pack of butts just facing your direction! I'm not exaggerating! The homepage is literally filled with a lot of butt previews also with a cover photo of three amazing butts! These butts are fucking amazing! They're shiny, bouncy, and some are even wrapped in ruby jeans just waiting to be opened. The color scheme of the website is white and pink, nicely blending with the background. The website is also fully compatible with your smart phone and tab. It's really good that they made it that way, you can even tell by the simplicity of the site that your phone won't be having a hard time with it. No fancy flash and animations or such. Just fun old classic videos and pictures! Nobody ever complains about that! Now if you could turn your eyes to the TOUR tab, you'll be seeing there a bucket load of all these splendid models with huge rounded, shiny, bouncy and amazing butts! You just can't wait to see these ladies get drilled from the back! I'm not one to brag but as a butt lover, I wish my fellow butt lovers are out there to witness this amazing site or sight! They even spent time to give fabulous descriptions depicting what's gonna happen to these sexy women. The site is well furnished and has very simple themes. I like what they did with it. If you're not that savvy with computers, you won't be finding any trouble with TheBigAssGirl site, any time soon!
The movies and the girls
Now for the girls… Girls with big boobs? That's okay… Girls with tight pussies? Well that's fine… Girls with huge fucking butts that shine at your face? TAKE MY MONEY FUCKER! Man I've seen a lot of butts in my lifetime butt never have I expected to see this many and this refined! These butts are so fucking round and bouncy that I felt like my thighs could use a pillow with these butts and just fuck away! Where did they find these women? They totally have what it takes to satisfy a butt loving porn dude! Especially the girls here with eyes as if they've got a secret they want to share! Makes you want to just ram them from behind and get on with it! Other than amazing butts, these girls are in pretty good shape! They're not fat, some are chubby but still within the realms of sexiness! They also look really beautiful from behind and from the front! In terms of content count, since the site is new and all, they have a good number of videos. It's around 700 videos in total, with also 250,000 photos plus instant access after you're registered! But don't worry! They update their videos every day! So make sure you have your mobile phone with you, who knows what sex girl might just come knocking on the homepage! These girls are also pretty diverse! They wear sexy tight outfit and bare booty so you get to spank these buts! They also wear spandex, lycra, leggings, skirts, dresses, denim, latex, nylons and many more! Oh man, these girls know how to give your eyes a hell of a good time!
In few words
This is a very rare find for an average butt lover! But it's quite enough to last for the long haul since you also get free access to a lot of other sites! Going up and around their site, I found no problems with the navigation, no detours or ads, no irritating pop up hyperlinks to disturb you while you watch either! Plus, the simplicity of the site is a really smart move for them. They made our lives a whole lot easier hunting for that one good video we'd been looking for. Their content so far has really exceeded my expectations! Their models are really good dancers! They can shake those butts and give your dick a hard standing period for a long time by just watching these girls do their thing! They even move and dance their butts while getting fucked, I mean, how hot is that? The models are great. As, for the video quality, I forgot to mention that earlier but the quality is pretty good. The have high quality video outputs on all their videos as well as the photos too! These girls also vary from ebonies, MILF'S, blondies, and even redheads! So I have no complaints regarding their content! So that's my review about TheBigAssGirl website! Happy to have served you!