Introduction
There are times when it is better to stay calm and watch porn in a different way. Wet and Puffy is a porn site that is dedicated to exclusive content of pussy shows on camera. You won't be watching the hardcore, BDSM or any queer fetishes on the site as I suspect you often do elsewhere but you are presented with gorgeous cuties willing to show you the secret. You are shown the one thing that makes people, spin their heads.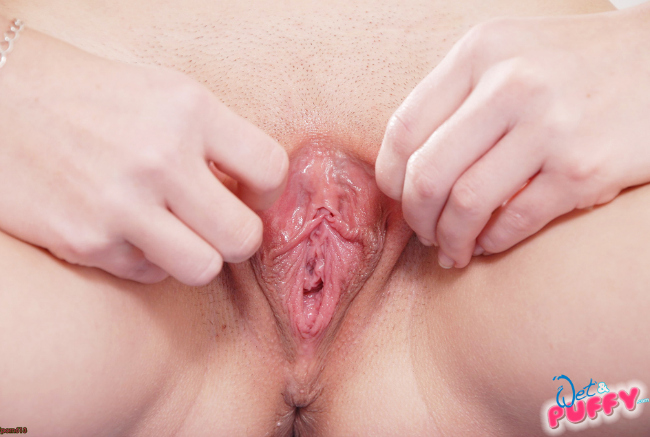 Site specs
The site is wrapped in some beautiful mixes of black, dark grey and pink. I loved the focus on making the site an enjoyable stop for visitors. There are several browsing tools that make experience on the platform a great one. I loved the fact that I could search for my favorite model based on a range of factors including the type of pussy, her popularity and more. The site has a simple search tool that makes one's visit a blissful one. You can check out what you want based on a range of keywords and other search preferences. The site updates its content frequently and brings you crisp clear pictures of hot sexy models with an insatiable appetite to make you cum in your pants. I also loved the fact that I could check out the content from my mobile phone.
The site is perfectly tweaked for mobile access. The loading speed is impressive too. Users can either stream or download the content. I loved the streaming Flash Player. I could play a scene, stop and proceed without glitches. If you love bonuses on your subscription, there are three sites lined up for your enjoyment. You can check out the content on Wet and Pissy, We Like to Fuck and Euro BabeFacials. There is a pleasant update schedule on Wet and Puffy. Apart from the fact that you are provided with exclusive content to savor, you are provided with fresh updates that ensure that your entertainment does not become stale.
The movies and the girls
Wet and Puffy features over 600 models available for your entertainment. These gorgeous cuties are ever green with their titillating performances. They are captured as they show off their wet, soft and puffy pussies with relish. Some of them are featured in solo masturbation scenes as they drill their pink holes with all manner of tools. They enjoy arousing themselves on camera. Wet and Puffy is the only porn site that affords us luxury to choose our favorite cutie by vagina type. There are "juicy cherries", "big tacos" and "puffy peach" on the menu. Indeed, if pussies are different, then it must be from the way they look. Some girls are endowed with large soft sensual cherries that make a good item for sucking.
Others have their cherries naturally equipped with flaps. I could imagine the pleasure inherent in the screwing session. Meet the beautiful Liz Heaven as she spreads out to show you what she's got between her legs. The dark haired cuties are endowed with a great bulging cherry just above an equally inviting pink hole. I ordered for my juicy cherry item on the menu. I was not disappointed. Nina is a beautiful brunette that is endowed with a great curvaceous body. She is captured in one of the scenes as she slips her fingers into her asshole. She seems to really enjoy the moment as she gasps for breath at the twitching of the fingers. She also makes great material for kissing; what with her nice supple lips!
In few words
Wet and Puffy is a great entertainment site that features hot models with a passion for showing their pinks on camera. The content is exclusive and presented in great quality videos.