Introduction
Great live cam porn site, Webcam Charge invites you to meet thousands of sweet and gorgeous women from all over the world! Aside from being your online partners who will satisfy your intimate or kinky fantasies, they are more than willing to establish friendships as well. They might not be that famous in the world of adult entertainment but they are genuinely nice and approachable. Of course, they are all hot and stunning, too. The best part is, you can get to know them without having to spend a single cent. Of course, there are features that can only be unlocked by paying members. However, the membership packages and tipping system of Webcam Charge are way more affordable than most rivals that provide the same user experience.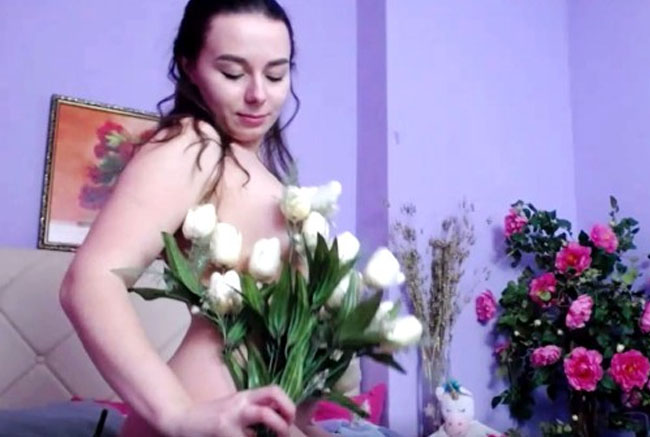 Site specs
The site has a lot of free features, however, you have to be a verified account holder before you can enjoy the treats. There is a registration page that requires only a few personal information. It's completely free and the steps are quick and easy. Just fill in the details, wait for the activation code, and within a few seconds, you'd be welcomed by this generous live cam community.
From the homepage, you can pick your desired performer. There are over 50 models on the welcome tour and it's likely that you'll find someone who can prick your interest. You'll instantly see the beautiful diversity. From sweet-looking darlings to those who see to know every sexual trick in the book, you would surely enjoy taking the time to pick your model. Once you have decided, just click on the thumbnails and you will be taken to the lady's public chatroom.
Please note that the chat for free members has a time interval. There's a 20-second delay to every message, a move that intends to avoid the flooding of messages. If you are patient enough, this setup can work. But, if you are excited to talk to your desired performer without delays, you might want to pull out your credit card and start tipping. A generous viewer is always a model's favorite. You'll find that they are extra sweeter and more willing to do your bidding.
The movies and the girls
Like the layout and design of the website, picking your model is also very easy. The landing page has a neat and organized display of the models' cam studios. The names and ages of the girls are provided. You'd also find a green and red button. Green means the performer is currently online and the red one means the opposite. To get to a bigger viewing screen, you need to right-click on the thumbnail. You will also notice that the models' personal pages are filled with relevant details about them. You'll get to know their birthdays, vital statistics, zodiac signs, shoe size, and even if they have piercings or tattoos. The ladies are responsive even to free members. However, if you want them to treat you like a king, you better show them your generosity.
In few words
Webcam Charge might not be your largest option for a live cam site. It is not the cream of the crop as well. However, in many areas, this site proves that it is a decent destination, especially for viewers who want to have a good time but are not prepared to throw huge cash on the table. It has its own superior approach in terms of offering its features and services that ultimately provides a great user experience for all parties involved.