Introduction
Top VR porn site, VRConk is filled with hot sex goddesses from the Czech Republic. But of course, aside from horny and sex addict sluts, VRConk is also known for their advanced and highly-interactive porn contents. Shot in 4K resolution and available in 360 degrees, these porn videos are truly a wonderful present for every porn enthusiast. Plus, whatever VR gear you may have, you must not fret. VRConk made sure that their site and their contents are all user-friendly. Rest assured that this VR porn site will bring you nothing but exceptional kind of pleasure.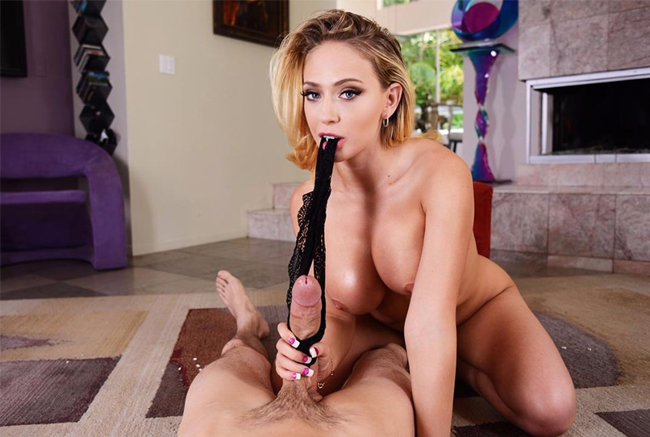 Site specs
The design and features of VRConk's site are just pretty simple. However, unlike any other porn sites, VRConk will not just make you feel horny through images. This site also uses words to introduce their porn site. However, expect that aside from gaining facts about their site, you will also feel exceptionally horny. Their "About" section located at the bottom of their site pages is definitely a must read.
Unlike the typical video thumbnails, VRConk has colorful and highly-engaging ones. Opening the site will absolutely excite your lustful minds, naughty pussies, and hard cocks. The videos are well presented on the homepage. All of them are displayed with their movie title and the cast. Also, you can definitely rest your mind once you see the list of VR gears compatible with their contents. Expect that whether you are using Cardboard, Oculus, Oculus Go, Vive, PS, or Daydream, VRConk can support them. The audios of each porn video are also noticeable. The sounds are clear and you will definitely enjoy their moans and groans. All in all, their porn contents are definitely a must-watch.
Their porn collections are still not that big since they have just started several months ago but it's definitely worth the price. The membership fee is affordable and VRConk also offers them through different deals. You can either choose from Gold Membership which includes a 7-day trial, the Platinum Membership for which gives you the chance to explore the site for one month, the Diamond Membership which allows 2 months access or the Ultra Membership which you can use for 3 months. What's better than those awesome deals?
The movies and the girls
One more thing that definitely makes VRConk exceptional is the set of sluts they present in their site. These sluts are mostly Czechs but expect that you will get a sight of different varieties of whores. VRConk assures every porn enthusiast that they will definitely meet the sweetheart of their wet dreams here. From blondes to brunettes, big butts to massive tits, they are all absolutely here. And of course, another thing that you will love about these sluts is that they are all hungry for big cocks and wild sex.
In few words
All in all, VRConk is one of the newest sites on the web that deserves a shot. With their high-quality VR porn contents that are compatible with almost all VR gears and sexy whores, there's no doubt that this site serves some of the wildest and most pleasurable sex scenes ever.
This site doesn't accept new members, you can find similar content on this best POV porn sites list.