Introduction
Best voyeur xxx site, VoyeurBitches is all about curios darlings who love to see how a guy strokes his cock. From one darling to another, the stories here would definitely awake the voyeur spot in you as the scenes are homemade and will really give you a nice feel. The pretty models might be clothed, but still, they can deliver you a voyeur kind of entertainment like no other! The videos are in full HD and there are plenty of previews available for you to check out today!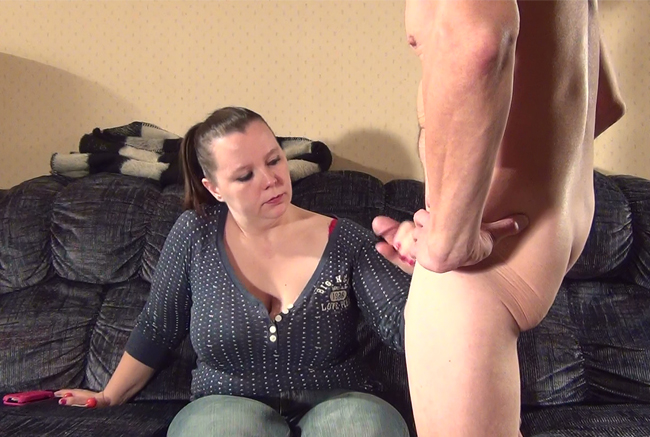 Site specs
Entering the membership area, you can only smile to yourself once you've seen the kind of treats that await you here. With a simple layout that is impressively filled with high-resolution images, it is very easy to set yourself in the mood for something nice and sensual. There are different sized images that showcase scenes taken from different locations, with different kinds of models as well. They might not be the most famous pornstars in the industry today but they are certainly horny and more than willing to give you the voyeur kind of entertainment that you are looking for.
If you want to check how hot the movies here are, you can easily do so by clicking on the thumbnails that represent the featured videos. For almost two minutes, you can see how the softcore scenes unfold here, in crystal clear offering. There is such a homey feeling with each movie and you can almost feel that you are an onlooker too as the scenes are filmed on the onlooker's point of view.
It also feels nice that VoyeurBitches has a very straightforward approach. You just have to check the video previews and then decide whether you want to be a member or not. Members can either watch the movies online or download them to their device. They are offered in different formats and resolutions as well, depending on your preference. The updates are regular and there is always something to get excited to from time to time.
The movies and the girls
VoyeurBitches is one of the best sites to visit if you are looking for a CFNM kind of treat. The makers of this site had taken the actions to the next level by showing off naked guys stepping into the shower shaking of their dick, dudes in the car stealing some good, sexy time and submissive lovers who can only agree to be filmed. The pretty onlookers here are amateur darlings, with some MILFs from time to time. Mostly, they record masturbation scenes but you can also access videos that feature blowjobs and cumshots. Some naughty sweethearts here even use their fingers to penetrate the anal holes of the gorgeous guys. There are sex toys in the scenes as well.
In few words
VoyeurBitches gives you a CFNM kind of entertainment from a darling's point of view. These horny onlookers just can't get enough of their naughtiness and they have decided to film the actions as they happen. The guy subjects here are often shown naked and doing their thing. Most masturbation scenes often end up with delicious cock sucking actions.