Introduction
The VIPissy has a hot, kinky collection of porn videos for you to browse. These scenes feature pissing, hardcore sex, and amazing Euro-cuties. In case you like any of these three things, the VIPissy is a site that you should probably check. This site offers you solo, lesbian and straight hardcore videos, where every girl have her fair share of cum and piss, along with nice orgasms. For fetishist, the pissing alone is enough to make the site worthwhile, but the squirting and different wet-plays are also tempting features. Taking a look on the site's background brought some facts to light, so let's see what we are dealing with. First this, site is not old: its launching date of 2013 makes it only two (nearly three) years old. However, due to the strictly kept weekly updates, the VIPissy has a neat collection: over 110 videos are offered. Don't frown about the number, because it might not be that much, but with the average length of 30 minutes, these videos will surely keep you busy between updates. The VIPissy is the only portal of the company that runs it, and so there is no network you could gain access to. If you are looking for bonuses, you could take a look at the bonus clips and the extra galleries. It's quite hard to stay online as a standalone site, especially with such a kinky niche, but it seems that this site manages quite well, and it has stable background.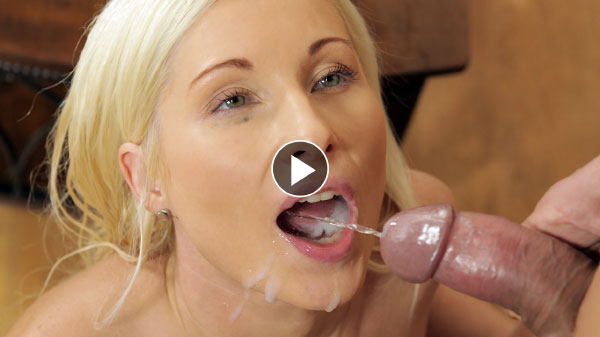 Site specs
The VIPissy has a really hot tour. You can browse the models' database (from the main menu on the top), and there are trailers too, so you can get some actual insight on the content. The tour page's design is consistent with the inner page, so after logging in, you will find it that hardly anything changes. Probably the only thing you might notice that the main menu (still on the top) has some other options. The Requests menu features the members' wishes, ideas for pairings or features, while the Friends page has the promo deals for other sites and networks. Search engine isn't built in, but if you open the updates' list, you can select from keyword tags, and some several other options can help you sort the list. The videos are all available for in-browser watching. For this, the site grants you access to a Flash-video stream. This method offers you 'only' 720p resolution, so it's a bit of a compromise compared to the downloadable files. Now, the real deals are the newest videos, because these are not just any old HD flicks, but they are available in 4K, so your cock will spit, and your eyes will melt as you watch them. High quality photos are also available, and the site is mobile friendly.
The movies and the girls
It's quite surprising how many hot models are featured on the VIPissy. One would think that it's not a popular thing, hardly any girl can be contracted for scenes like these, but as you can see, that's just not the case. If you like cute girls in hardcore porn videos, you will like browsing the models' list. As you go through the models' list, you will notice one very important thing: the majority of the girls are naturals, and they are usually come from the 20-26 years range. The tight body of the models is usually unenhanced, however, don't think that the site lacks busty chicks: there are some girls with big fake tits, but natural large breasts are also featured. Among the girls, you might find some MILF-like models too, so if you have thing for this kind of hottie, suit yourself. Most of these girls are Caucasians, though a few Asians are also around. The site seems to feature only Europeans, and if you find someone you fancy, you can open her profile page: there you can find some info on here, for example, her country of origin is also there. It seems that most models come from countries like the Czech Republic, Poland or Russia… so if you are fan of these Eastern-European countries and their porn videos you might notice some of the girls and the guys. The main attraction in the videos is the piss-play. Every scene features some pissing, and though there are mostly lesbian scenes, the site also feature straight hardcore sex. As you watch the videos, you will probably feel two things: your libido rising and the stimulus to pee, because these videos are really wet. Don't expect short clips on the VIPissy: the videos have an average length of 30 minutes, but there are scenes which go on for more than 40 minutes, so you should be ready for some exhausting fun. These scenes are staged, and they are probably scripted, though they won't feature any stories, and hardly any has dialogues in it. As far as the actual sexual acts are concerned, you might notice that there are lots of sex toys at place, and though it's all about pissing, the girls are also getting their fair share of orgasm, just as the guys get to drill those wet pussies. In case you don't like to watch videos with more than one person on them, you should pick one from the solo videos' list.
In few words
The VIPissy offers the members a good collection of heavy hardcore porn. Due to the nature of these videos, this site is only recommended to those who have fixation for squirting and pissing, otherwise the viewers may feel offended by the content. In case you are one with a pissing-fetish, you will surely enjoy the videos here, and the fact that all videos are in high quality (all has at least a 720p resolution). Since it's a standalone site, you should join it if you are really into this kind of stuff.

Check out the other best pay porn sites OR read more on [SITE NAME] from other popular review sites.