Introduction
UK Naked Men is a gay porn site that features handsome dudes mostly drawn from UK and others from around Europe and the US. You are treated to an amazing streak of titillating videos in crisp clear quality tweaks. There is variety added to the works too. You are treated to hardcore stuff and softcore in a way that keeps you yearning for more.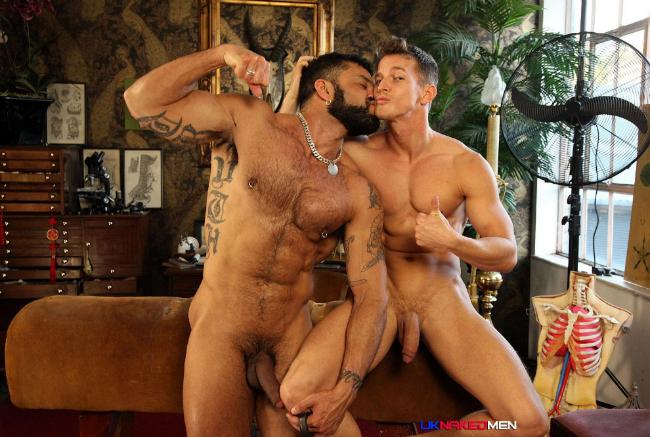 Site specs
It is clear from the onset that UK Naked Men seeks to provide users with the ultimate entertainment there can be. There are several features that make the platform stand out from the crowd. The sky blue background hue helps you to quickly switch into the right mood. There is a list of user tools provided on the home page. I could quickly start having my fun by clicking on any of the provided tagged captions spread across the pages. There is even a list of categories that refines your viewing experience so that you only watch what you wish to watch. Further, if you wish to check out any aspect of entertainment with specifics in mind, there is an elaborate search tool that allows you to search for movies with their titles, or even models.
Apart from the ease of navigation; which is clearly a good thing, you are provided with regular content update just so you are kept on the edge of your seat for longer. All the flicks I checked out are high-quality flicks that come with top notch specs. If you love bonuses on your primary subscription, don't worry because there is plenty for you. Apart from the 6 gay film feeds, you are privileged to over 320 videos from a variety of sources. Mobile users can also rest easy and smile because the platform is also tweaked for use. I could catch up with my favorite flicks whenever I had chance to do so. It is amazing the way the content loads easily and fast. Other great aspects of the platform include the fact that you can check out the videos in three image sizes including a full-screen mode.
The movies and the men
There are no girls here but real horny and hot looking dudes in their element. I was treated to nonstop action that features dudes with a remarkable appetite for fucking ass. There are hardcore sessions in which dudes strip and caress until the cant hold back any more. I loved the zeal and relish with which these hunks pursue each other and fuck in ways that give girls a run for their cock. You are treated to a variety of sex and nudity action. Some of the dudes love to strip and show off their goodies.
You will love to watch the tight asses and the uncut cocks in erect mode. In fact , there is a special focus on dudes with uncut cocks. It is often claimed that uncut cocks are the epitome of sexual pleasure. I think when you watch these flicks you will easily buy into that theory. These dudes rock hard. They kiss and mount in ways that make jealous. They inject their juices into each other's assholes and start all over again without pausing. You can't miss action on UK Naked Men. Some scenes show the hunkies as they suck each other's cocks. There are sections that zero in on a variety of fetishes including shaving, uncut cocks, rimming and more.
In few words
UK Naked Men is a versatile gay porn platform that guarantees you the ultimate gay sex entertainment experience. What with the many user-friendly tools and the bonuses! If you are ticked by thoroughly sexy hunks in gay action, try UK Naked Men.

Check out the other best adult pay sites OR read more on UK Naked Men from other popular review sites.