Introduction
Great HD reality porn site, TuktokPatrol gives you the most erotic street experience you could ever have with beautiful Thai sweethearts. This community boasts 100% amateur models and the POV videos were filmed in the busy streets of Thailand, in nearby hotel rooms and brothels. There are no porn stars or even cameo appearances from well-experienced performers, only sweet and innocent Thai ladies being seduced by a cunning American guy.
This guy loves to take the girls back to his place so that he can explore more of their sexy and innocent bodies! However, sometimes the hot actions start on the busy streets! So, if you are ever wondering what a Thai sex paradise feels like, you might want to sign up for a membership to this porn site right away.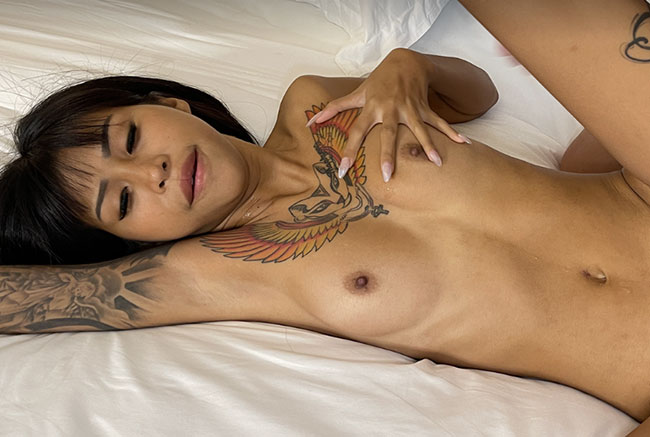 Site specs
If you haven't been to Thailand, you might wonder what Tuktuk means. Well, it is one of the country's trademarks in terms of transportation. Commoners and the middle-class population use these three-wheeled cars in their everyday lives, particularly in the city of Pattaya and Bangkok. The tuktuk plays a big part in this porn collection because it is being used by the guy to pick up hot ladies on the streets. He also asks the girls to pose sexily next to the vehicle before offering them something. His shots can be easily identified by viewers as authentic Thai offerings because of the trademark vehicle.
How about the official website? For a reality slash Asian porn collection, it is fair to say that TuktukPatrol is above its class. The aesthetic design is simple, yes, but it is functional and user-friendly. You'll get multiple pages for movies, categories, favorites, and other content libraries. If you are not in the mood to explore the pages one by one, you can go and rely on the search bar at the top of the members' page. There are also sections for top-rated and upcoming movies. You can also read the history of feedback and comments from other members and post your own as well.
The movies and the girls
The exclusive videos at TuktukPatrol show American guys riding Tuktuks and hunting for beautiful ladies who are willing to give in to their sexual whims and fantasies. The guys are fun and witty, and before long, you'll find those sweet-looking ladies posing intimately on the vehicle and eventually riding with the foreigners back to motel rooms.
The ladies, though they might look like newcomers, can do anything your mind could ever think of. They do blowjobs without inhibitions, foot jobs, deepthroat, facials, anal sex, creampies, and more! Some darlings love to have titty fuck, too. All the guys are Americans which means you'll see the Thai beauties taking on large white cocks in all of their glory holes.
In few words
TuktukPatrol is undoubtedly one of the best reality Asian porn sites that has something for everyone. The idea of starring amateur ladies on the streets is pretty cool. You can breathe in their naivety and then get excited once these sweet ladies start taking off their clothes. The experience is very authentic and this is definitely one of the closest to reality opportunities you can get.

Check out the other best pay porn sites OR read more on TukTukPatrol from other popular review sites.