Introduction
Top live cam porn site, TubeCamGirl presents itself as one of the best destinations on the Internet if you are in the mood to watch naughty European cam models! Hailing from Amsterdam, the amateur performers in this community would surely knock you off your feet with their breathtaking beauties and oozing hot bodies. You don't need to spend your money if you don't feel like it but you are guaranteed to get an unforgettable live cam viewing experience from these horny models. You can interact with them through chat rooms and even take them to a one-on-one session. But by then, you might it hard to keep your credit card intact because you'd surely realize that these skillful models deserve your generosity!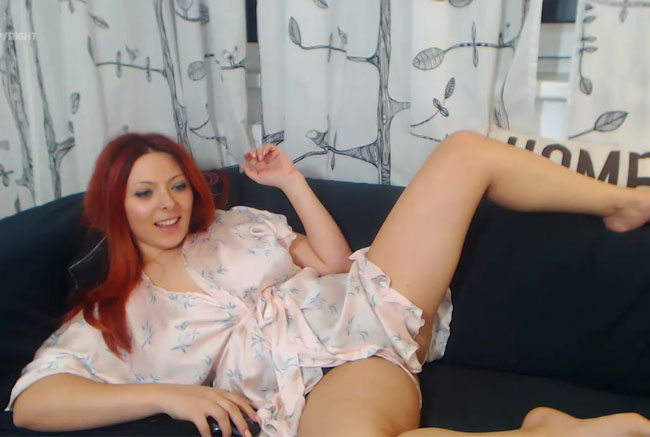 Site specs
Perhaps the best thing about TubeCamGirl is the delightful kind of experience you can get even if you come without a budget. Unlike most cam sites that promise free treats only to be trapped on hidden charges along the way, TubeCamGirl is guaranteed not to steal your money. You'd only spend if you want to tip the models. But then again, it's not compulsory. But of course, there's also a catch. Don't fret, it's very manageable anyway. You can watch the ladies perform in their chat rooms. You would even see the interactions between the models and the viewers in the public chat rooms.
You are free to join this experience but you can only do so once you have registered yourself as a member. No need to pay anything for registration. Once done, you can join the chat rooms like any other member. However, since the site always has a flood of visitors, the site has placed a time interval of 20 seconds for every message. This is where your generosity would come in. If you are too excited and you want a prompt response, you might consider tipping the performer to cut your waiting period.
The movies and the girls
TubeCamGirl only displays the profile pictures of the models who are currently active and performing. It means you can always count on seeing nude ladies anytime you choose to check out this tube cam site. There are hundreds of European performers, however, you'd only get an average of thirty online models at any given time. You can check the models' bio and their schedules on designated pages on the website. Most of these sexy darlings are in their prime, fresh, innocent, curious, and of course, game. It's quite ironic that they can quickly make you cum even without taking off their clothes. But of course, they'd get naked, that's what they do best.
In few words
TubeCamGirl is a tube site that is mostly focused on public chat interactions. Yes, there's an option to go private, however, you'd find yourself being redirected on a sister cam site, ChatGF. It's not a disappointing experience anyway because both sites are impressive. They have the same model index and almost duplicate user interface. But best of all? There are a lot of things you can enjoy for free!