Introduction
You have probably seen girls give blowjobs before but you may not have seen them throated. Throated is a paid porn site where you find some hotties being deep throated and face fuck in very rough ways. It is not just about trying to get every inch of cock down their throat. It is about getting the cock down and letting it stay there. This is something that is a never before seen for most people and if you are not into hardcore and rough sex then this site may not be for you. However, if you like it rough and hard and love to see girls gag on cock. you will find Throated interesting. Immediately you log on into the site you get an idea of what it is all about. There are different pictures of girls swallowing cock. They take the biggest and longest cocks in until they are up to the base of the cock. You will see their eyes water as they struggle to take these huge invading rods. You will hear them gag as the cocks penetrate their way down their throats. You really need to watch the videos on the site understand why the site is called throated and not a blowjob. This is not your ordinary blowjob site where girls take cock in their mouth and suck until the men empty their balls.
At throated the girls are rough handled and made into taking cock right up to the balls. They have no excuse and they are not allowed any breathing space by the guys. No matter how big the cocks are, they just have to take it all down. The guys are only interested in how getting their cocks down the throats of these girls make them feel, what happens to the girls in the process is not their business. There is also a challenge contest that is run by the site; in this challenge about ten models are made to take some huge cock into their mouth. The idea is to see who manages to get the cock all down better than the others. The models are rated by the members and the members get to vote their favourite girl. To become a member, you have to go to the join page and follow the three step process that includes creating an account, choosing membership plan and choosing a payment method. Throated has been around since the mid 2000 and has content from since 2006. While the early contents may contain some poor quality shots, for the last half of a decade, most of the content has been shot in HD. Given the length of time the site has been online, members are guaranteed a huge database of content.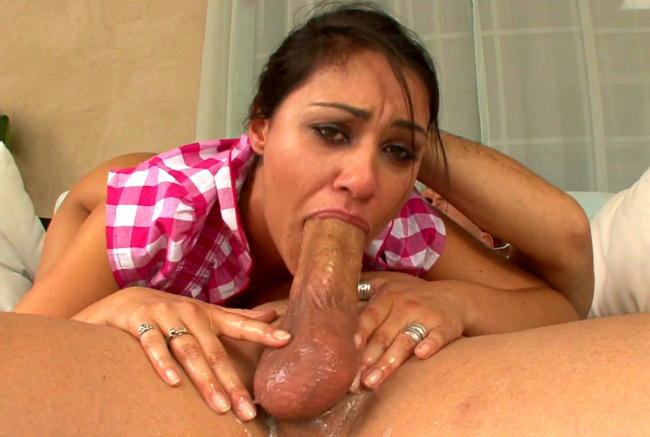 Site specs
The website layout uses a header and content area layout. The content on the page is arranged in pages so you have to click through many pages to get to what you want. The menu tab at the top is the usual ones you find on most porn sites and include tabs for scenes, photos and pornstars. Scenes and models are arranged in pages. On the models page, you can sort pornstars according to the most recent, the most viewed, the highest rated and in alphabetical order. You can sort scenes based on the latest updates, most viewed, upcoming and highest rated. It is also possible to sort the content by specifying the pornstar and the category. There is a drop down box on the pornstar and scenes page that carries names of pornstar and another one that carries the categories. There are over 70 categories of vids on Throated. There is a search box on top of the pages to the right that can be used to search for content. Once members view a video, they can like or unlike the video as well as leave comments. Those who are interested in watching the immoral live show can check the time for the next show by looking out for the time to the next immoral show that appears in the top right corner of the throated web pages.
The movies and the girls
The site makes use of some professional models that have been around for a while. These pretty ladies love cock and they love it when it is shoved deep into their throats. You will love watching how they greedily take some of the biggest cocks down their throats even as they gag repeatedly on it. They love to be rewarded with cum as it is spilled deep into their throat or all over their mouths. There are over 1900 models on the site. Some of the models include Dahlia Sky, Kate England and Nadia Styles. The videos on the site are all high quality with those that have been recently shot available in high definition and other video formats. Videos are available in mp4, flash and WMV formats. All of these formats have a high and low-quality version. There are also video formats available for use with iPhones and PSP. Throated also carries a lot of DVD archives that are available to its members. The site has been updating content on its site religiously for the past many years. Today they have about some 500+ scenes on the site most of which last an average of 25 minutes. Most of the videos also have photo sets associated with them. The site has over 490 photosets. On average, there are 175 pictures per photoset. Photosets can be downloaded as zip files.
In few words
If you love blowjobs and love them rough, you are going to love what is presented to you on throated. You are going to see girls gag but yet swallow some very big cocks. It is a site for those who like it rough and with some crick.