Introduction
TheWhiteBoxxx is one of the top fetish porn websites to watch, particularly if you enjoy the company of hot European women and their conquest to unearth all the different fetishes and pleasure that the world has known or has yet to know. The ladies here love to explore the deepest pits of their desire using hardcore sex, a bunch of fetishes, and so much more. What sets this porn site apart from the others is their mellowed outset that would very much resemble a room in heaven if it ever existed.
Well, a heavenly room would only be appropriate for a number of angelic faced beauties that dominate the scene. TheWhiteBoxxx has niches that include reality porn, hardcore sex, and all sorts of fetishes but despite that, it manages to be elegant and less raunchy than the rest. It was launched in late 2016 and already carries a good weight of content. It is being managed by the LetsDoeIt network and actually has won plenty of awards aside from known nominations. For the best porn content and quality, and gorgeous individuals, the best place to be at is in TheWhiteBoxxx.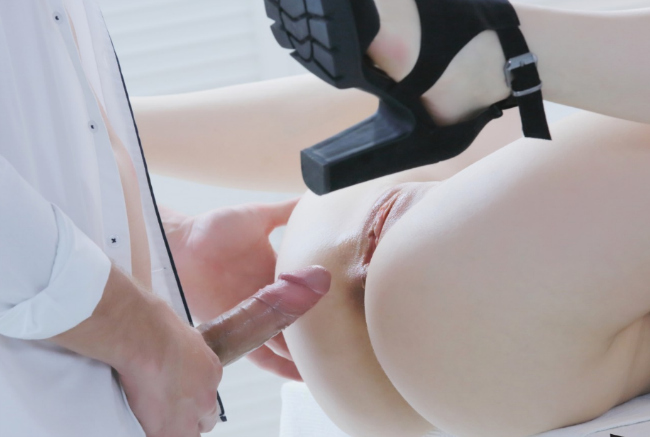 Site specs
TheWhiteBoxxx has a wonderful and elegant site design that most definitely stands out despite its simplicity. The design is simple in a way that it captures your attention and never lets it go, also probably because of the content it delivers. The navigation is plain easy and is rather very simple to comprehend and utilize. The user interface is very user-friendly and convenient. The site layout and arrangement is an absolute delight to work with. All in all, the site utilization is a walk in the park and is never confusing. So far, the links can be found at the top most part of the site, in a menu bar. With its black and white concept, it is not too hard to find them.
The site has 90+ photo sets, as well, with one set accompanying one scene. Each photo set contains at least 150 individual photos inside that are all in hi resolution and have a photo dimension of 1024 x 768. You can download the photo sets as zip files and you can also save each photo individually. If you do not feel like doing any of the two, you can always scour through the photos in your browser. Browsing here is not as hard, despite the lack of browsing tools.
You can make use of the pagination links or you can skim through the categories page where you can search each scene by clicking on the corresponding category they belong to. The site will basically let you choose from a normal membership or the VIP membership. The difference is definitely minute with the VIP membership lifting the download limit per day and settling for the unlimited one. With your membership here you can access other hardcore porn sites for free under the LetsDoeIt network. Having access to these sites means having complete access to all their content, as well, so make sure to check it all out.
The movies and the girls
One of the best things about TheWhiteBoxxx is the ladies they invest on. Majority of these women are from Europe and you will be glad to know that all of them are aesthetically appealing, bordering on being angelic. There are probably 20+ models right now in the site and a good number of them are semi-professionals you have seen somewhere in other European porn and some of them are amateurs. Either way, their experience does not matter since these ladies know exactly what to do in front of the camera. Their hunger for sex and fetishes are not easily appeased and they crave for more from men, fellow ladies, or themselves. The site focuses very well on different fetishes and kinks but also on hardcore and softcore sex, masturbation, and sex toys. You could say that you can find different things in the site but their delivery is absolutely elegant, something you do not see in most porn sites these days.
Currently, there are 90+ scenes on the site and they last for 25 to 30 minutes each. Updates are happening weekly, with one or two videos added per week. Watching the scenes poses no problem as you have two viable options to choose from when doing so: streaming and downloading. Streaming will allow you to watch the scenes in your browser, provided you have an updated Flash player. Being able to watch on your browser also allows you to resize the player as much as you want. Downloading will allow you to save the scenes in either MP4 or WMV format. You can only download five videos per day but streaming is unlimited and a full-length HD playback is available. The scenes are exclusive, meaning that you will not be able to find them anywhere else but here.
In few words
TheWhiteBoxxx is a porn site that I would strongly recommend to those who are into hardcore porn but is mellow in delivery. The setting is not bad itself as it really does seem really solemn. It is rather unique and elegant but there is still the very essence of it being intensely pornographic. The quality and the quantity of the site are both superb, plus the ladies are really enticing. The scenes are all wonderfully produced and the updates are speedy. Overall, the site is definitely something you should be checking out, indulge in, and undeniably not miss out on.

Check out the other best porn sites pay OR read more on The White BoXXX from other popular review sites.