Introduction
This is an adult porn website that features youthful hot models with a special craving for showing off their legs. The site has over 114 models for your entertainment. There are plenty of seductive scenes and girls showing off their designer lingerie and sucking cocks, or getting fucked. There is a special focus on nylons and stockings.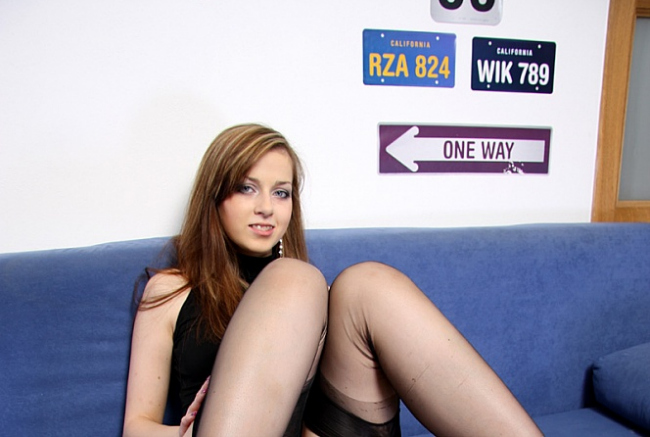 Site specs
There is no dominant color hue on the site but it is impressive all the same. I was invited to a host of tools and features to make my visit interesting and entertaining. There is a list of categories that helped me to quickly get a glimpse of what the site offers. There is a list of tagged captions and a model index too. I could sift through the pages with ease and even stream the videos on mobile and Tablet. The loading speed is impressively fast. If there is something I cannot promise you for certain, it is the aspect of exclusivity. The content is available on a couple of related sites; which partly justifies the sharing anyway. There are two bonus sites on offer. I visited Cheer Leaders and Leg Show Art. There is no live cam show for you but there is plenty of content to savor. The content is updated 4 times every week and comes to you in high res form. The site has a blog site that allows members to share ideas and experiences on the site. There are several links to other networks so that your options are expanded. The content can be streamed live on the site with the embedded Flash Player. I could also access the site via my mobile phone. The files loaded with ease. It was fun and pleasure viewing the great quality videos and pics wherever I wanted. There is no search tool on the site but my visit was easy and enjoyable.
The movies and the girls
The girls are energetic and hot. Although most of the girls are of European origin, there are several sexy cuties from other parts of the world including African Americans and Asian hotties. I got to view some of the sexiest cuties showing off their shapely legs in nylons and stockings. Some girls show off their heels and other accessories. You are provided with plenty of hot cuties from across the globe. Although the main focus on the site is about legs, the site presents a variety of entertainment in the form of steamy hot sex action. The girls have a thing for sucking cocks and hand-jobs. The dudes also show their prowess in sex; judging by the zeal with which they drill into the girls' pussies. One f the most exciting porn models is Anastasia. She is sexy and attractive. I love the tenderness and her sexy touches. She sucks her mate's cock with glee and pleasure. Anastasia starts with reaching into the fly of the muscular dude and removes it from his pants. The girl is captured in sexy hot nylons and a beautiful designer bra. She tenderly kisses the dude and embraces him before she lays him down and takes charge. You will love the way the girl gyrates her juicy bum when the dude sinks his tool deep inside her pussy. There is sufficient content to keep you entertained for long.
In few words
Teens Leg Show is a great site with a wide range of porn content to titillate you. If you have a fetish for legs and hot sexy girls in their youthful sex discovery years, you have this site to check out. The content is presented in crisp clear HD form.
This site has been closed, have a look at our best softcore porn sites collection!