Introduction
Great Japanese porn site, TeenNippon gives you sassy and beautiful Japanese sweethearts who are mostly getting fucked for the first time! Even if they lack the experience, their hunger for mind-blowing orgasms makes them act like hardcore fucking experts. They do as they're told without any inhibitions. Even if at first their pretty faces show discomfort, that look would soon change once their tight pussies get used to hard dicks that are going in and out of them. The adrenaline rush and the immense pleasure they are feeling also make them kinkier and more adventurous. Some first-timers even try to please two or more lovers at once!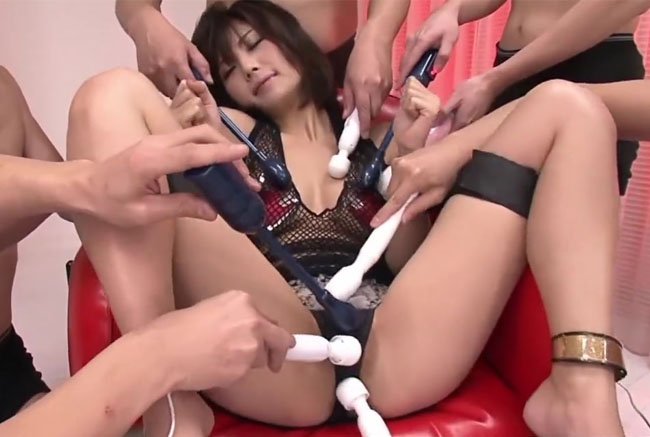 Site specs
The StaXXX Network, one of the most popular and fast-growing porn studios today has collaborated with premium Japanese xxx studios to come up with collections that will make you see Japanese pornography in a whole new light. One of the amazing results of this partnership is TeenNippon. Step into the members' area and you would surely fall in love with them at first sight.
The exclusive collection is not yet that big, however, it is already worth a recommendation because of many promising aspects. You can access the videos on a user-friendly website. Even if the available browsing tools are only the basic ones, they wouldn't cause you any problems. The videos are organized under different folders and categories. All of them are optimized with tags so you can easily sort your options based on your fetish. You can rate the video as you move to another and save your favorites.
Since the StaXXX Network is still working to build a huge collection for TeenNippon, the creators ensured you will never feel disappointed whenever you log in and find that there are still no new updates. On the site's main menu button, you will find a long list of porn sites. These collections come free along with your membership and each one of them is as good as the other.
The movies and the girls
TeenNippon gives you Japanese darlings who have soft and tender skin. Their facial expressions at the beginning of each video also mirror their freshness, innocence, and purity. But, even if they look sweet and submissive, you will surely feel their eagerness, their strong yearning to get their tight holes filled by big cocks. Most of the actions are filmed indoors, with the girls mostly still in their fancy uniforms, and those sights are really exciting. Some of the male lovers are tender but some are merciless. Regardless of the attitude, the horny sweethearts still give their best in terms of sucking dicks and taking those huge meats inside their inexperienced gloryholes!
In few words
Are you craving to see amateur porn models who are just in the process of making a name for themselves in the porn world? Well, you better start with TeenNippon. This high-quality porn site introduces you to pretty Japanese sweethearts who are not yet even in their twenties. Their tight bodies and oozing innocence would surely make you an instant fan! Watch in full HD as they give their best in their first-ever porn films!