Introduction
Step Bang features user submitted videos and photos that are homemade. The primary genre of these site is step family and the secondary genre is amateur sex. In all the videos and photos they involve a step sister fucking with her step brothers or a step mum showing her step son how to suck dick. These people are too horny to give a fuck and more so they even film the entire fuckfest. If you are into taboo sex then this is the site for you.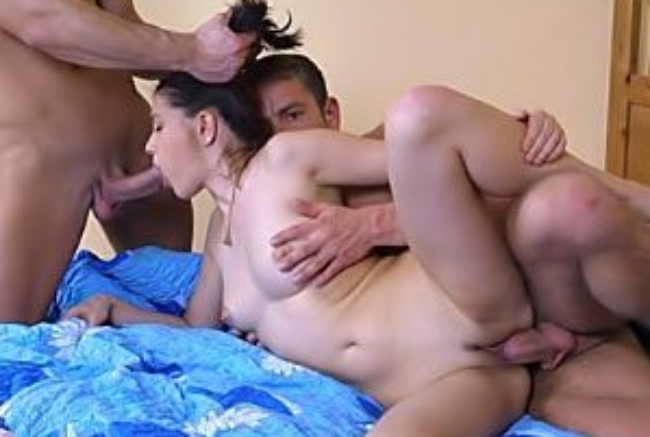 Site specs
The design and layout of Step Bang is okay. There is nothing major to complain about. The homepage is a bit simple and plain. It has explicit images of naked girls being fucked in the ass or pussy, giving blow jobs, getting clit jobs, having threesomes and more. Navigation is also easy and a walk in the park. These is because the several menus available aid in going through the site. For example, you can access the videos using the menu on top of the homepage written video. After clicking on it, all the videos available will be shown on the page and you can also browse through the pages to filter what you are looking for.
These videos are sorted according to most recent, top rated, their duration and the most watched. After signing up you are redirected to the member's area page. It looks similar to the homepage and there is only a slight difference. On the member's area, there is a list of all the bonus sites that members are eligible to access on the left side. These bonus sites are 28 plus in number. On top of that, there are additional menus which also aid in browsing material around the site.
The movies and the girls
At Step Bang, you will see interracial sex. Some videos are filmed with a fixed camera, others with the camera in hand. In any case, the picture quality is not an obstacle to pleasure. These bunch of girls is endowed will skills and techniques that will leave your mouth wide open in awe. One of the girls is super sexy and her brothers are on her, trying to seduce her for quite some time. Eventually all it took was one bad breakup and the girl came running to them on her own. Now they will finally get to enjoy that beautiful girl just the way they dreamed off.
In another scene, the dude had his step sisters play with his rock hard boner. When you are a white guy and your father marries an Asian woman who has two sexy girls, your night dreams will take a very fast turn to wild fantasies. These two girls are simply irresistible and he prepared a very detailed plan to make them his bitches. How big was his surprise when he found out they liked him straight away and wanted to fuck him too. Now they have a wild evening every day without their parents' knowledge. In all, the site has 156 plus videos and 356 plus photo galleries. The videos and photos are both downloadable. You can even download them to your mobile phones. They can be downloaded in mp4 formats and watched online in an embedded flash. Their quality is very good.
In few words
Step Bang is a pretty interesting site. Content is exclusive and members get access to a bunch of bonus sites. You get 28 plus bonus sites which come with 12,796 bonus videos. I know the whole package sounds too good to be true but that is the whole truth. The videos are also of very good quality and the site is even mobile friendly. I totally recommend the site to anyone interested in step family bangs.
This website has been closed, you can find similar content by visiting this good taboo porn sites collection!