Introduction
Awesome VR porn site, SinVR gives gamers, cosplayers, and all VR enthusiasts a one of a kind VR sex experience. With their high-quality 3D graphics, unique plots and erotic stories, everyone will really fell in love with this VR xxx site. It gives a full 360-degree virtual sex experience to anyone who is sinful enough to enter their Forbidden World. SinVR offers the sluttiest whores ranging from blondes, busty darlings, teachers and naughty vampires to make your dirtiest and wildest dreams come into life.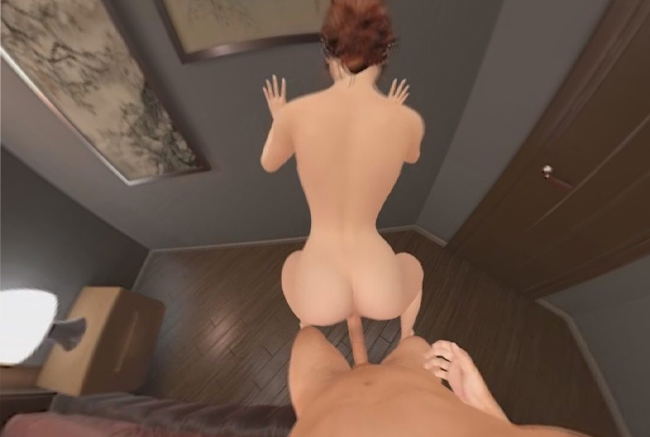 Site specs
Visiting SinVR's site is really easy and you should be ready when they welcome you with some teasers from the erotic things happening in the Forbidden World. When you scroll down a bit, 3D VR porn whores are waiting for you to purchase them. Once you become part of their sinful community, you'll also have the chance to access all the girls and all the scenes, plus all the latest content that is being added on a regular basis.
It's really easy to access their site and download their software. You won't get really frustrated because you can access the videos even without headsets, although, of course, you will absolutely and no doubt experience the best VR sex of your life if you will use GearVR, HTC Vive, Google Daydream or Oculus Rift. It is also a plus that you can use your keyboards and mouse to control your slut and change her sex position from against the wall to doggy style. The 3D sluts have different personalities and different types of bodies but they are all absolutely "sinful" and you can give your fair amount of teasing. You'll enjoy every bit of their reactions and they will even exceed your pervert fantasies.
SinVR offers a 360-degree virtual experience where 'Sinners' are free to use anything they see from the virtual plot. Some plots include hotel bedroom, classroom, saloon, a deep crypt and more. Your chosen plot will decide what kind of sex you'll get to experience. SinVR has currently more than 15 whores available to keep you entertained for a while and they also promised to upload a new experience regularly. So, if you are a real sucker for VR porn games and you're a real sinner, don't hesitate to try this site.
The movies and the girls
SinVR exceeded our expectations in creating unique and big quality virtual reality plot and 3D VR porn models. These 3D VR whores range from, undead, brunettes, furries, blondes, dickgirls, and vampires. Some of these 3D models are even based on real-life pornstars. Aside from their sexy and voluptuous bodies, their slutty voices are also copied to make you as aroused as ever. You will absolutely get excited because after choosing the whore you want to fuck, your chosen location will decide what kind of sex your slut will let you experience. For example, if you chose the dungeon then you can absolutely expect some dark hardcore BDSM. This is the heavenly hell every sinner have been waiting for.
In few words
If you've been looking for a VR porn game that will satisfy your pervert mind's cravings then SinVR is here for you. From high-quality VR graphics and the whores they offer, you'll immediately want to enter their Forbidden World.