Introduction
Best 4K erotic porn site, SinfulXXX presents a sensual collection of porn movies that women and couples would love to watch. The models in the videos appear more natural and you can see that they genuinely enjoy the passionate and kinky acts of lovemaking and sex. If you are already bored of watching adult movies with those generic, mainstream themes, you might want to take a breath of fresh air by checking out this female and couple-friendly porn community. You would surely praise the whole crew behind this production for being able to combine erotic and hardcore sex with a sophisticated finish.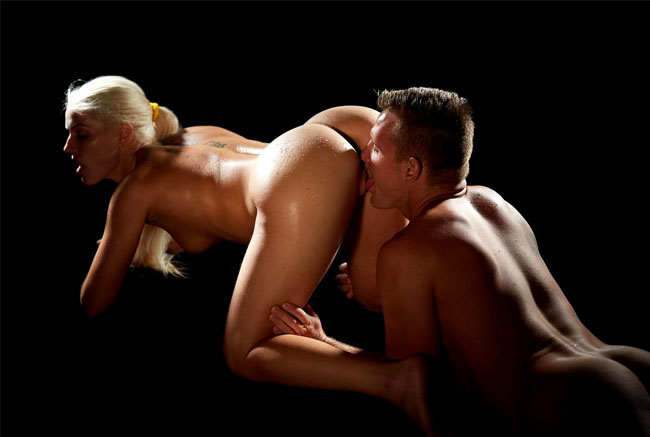 Site specs
SinfulXXX offers more than 200 full-length scenes for members. They are all original and exclusive. These videos are presented on a classy-looking website with well-indexed pages. The content presentation and organization are done in such a fantastic manner that you would find no trouble looking for your desired scenes wherever you are on the website.
The homepage alone is enough to give you a streamlined porn-watching experience. However, you can always rely on sorting the scenes using tags and categories if that's the style you're used to. But, given the quality of the scenes, their sophistication and everything, you would surely find it a shame to skip a video. Everything is worth watching. You might end up saving all the scenes in your customized folder.
The videos and photosets are available for viewing on separate pages. However, they are also linked to viewing pages, making them more accessible. The site has an embedded player and you can stream the scenes non-stop. You can add scenes to a folder, cut and create your favorite parts and upload them as a clip, and even view user-submitted clips on the members' area. There are also buttons that allow you to rate the videos and a section for comments.
The movies and the girls
SinfulXXX clearly aims its porn videos at this order: couples, females, and males. The sensually shot scenes clearly show you the chemistry between the performers. Yes, the scenes are staged but that fact would soon leave your mind because the models seem to know each other very well. The passion in their movements is unmistakable. After watching a video or two, you would surely believe in the necessity of foreplays. Aside from the talented and good-looking European and American porn models, there are many elements that you would praise in this production, including the cinematic style of filming, the extravagant studios, excellent lighting, audio support, and set dressing, among others. The site permits unlimited streaming and downloading. You would also love this site even more because it is accessible from any device.
In few words
In a massive industry where most productions are aimed at male viewers, SinfulXXX presents itself as a refreshing option. This fast-growing collection from the Adult Prime network clearly has a soft spot for women and couples. But while the scenes are primarily filmed for the satisfaction of these demographics, it doesn't mean the male viewers cannot enjoy what's in store inside the site's exclusive content galleries.