Introduction
One of the finest amateur gay xxx sites is SilverDaddyBFs. This website brought to us by the 429members network, is filled with hot real silver foxes, that enjoy being in front of the camera. You can see them showering or engage in steamy sessions of group sex, from any device you want.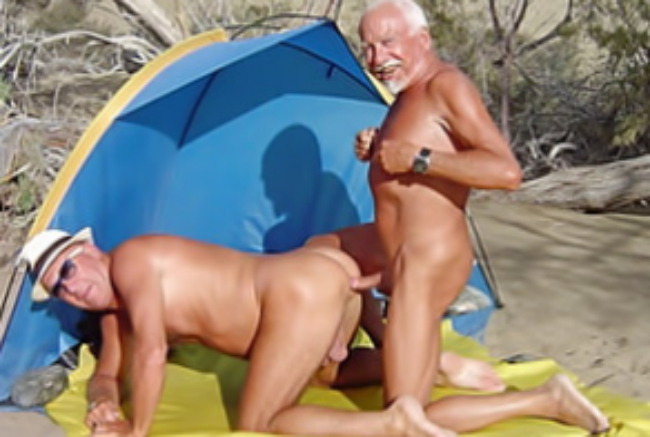 Site specs
Right off the bat you'll see a huge amount of screens all featuring silver daddies showcasing their hair, muscles or long dongs. Some screens also show you a quick sneak peek into the scenes. There is only one category featured on the website and that happens to be silver daddy heaven. You won't be able to search for other body types, or certain sex acts, but you will find everything you want without a doubt. You can sort the results from the top left options featured on the members page, but those are limited in what they can do. If you have certain tags in mind you could use the search box. Links to all other 23 sites in the network are also provided on the left side of the page.
Having galleries of pictures is overrated in my book. This is why, I have nothing bad to say about the lack of classic archives. I like how instead of that, they focus on providing members access to live sex cams. They lets users interact with models, rate them and even make some requests. That has to be better than watching still frames. The live webcams are not the focal point however. The main attraction are the over 200 videos already uploaded on the site, and the many more being added through frequent updates. Members can watch everything on SilverDaddyBFs and other related sites by choosing a 1 month subscription plan or a 3-month one. The one day trial is nice but does not offer full access, so it's best to start with either one of the full benefits subscriptions.
The movies and the guys
Some guys just look better with age. After a certain point in life you realize that taking care of your looks, only makes you more attractive, especially when you have a full head of hair and it happens to be gray. Silver foxes are very sought after in the gay porn industry. It's like enjoying a well-aged glass of wine or whiskey. It's commendable how well some of these dudes look. I've seen some scenes where they dominate some horny twinks but the fresh guys have nothing on their bodies. The silver daddies are ripped and well hung. Their scenes will even make women wet for sure. Although the main category is quite evident, you will find the occasional fresh faces or hairy bears get involved in some scenes.
The videos are of amateur craftsmanship. While the scenes are intense and pleasurable to watch, the quality suffers a bit. You can still enjoy above average videos on stream or you can download them. Being low quality only means they are brief in size, so saving them will be very fast. You can easily download 3-4 videos at a time with no issues. The live cam section is interesting as it features many ways for you to interact but again the quality will be based on whatever camera the model has. At least you can request some kinky stuff to make up for the clarity. The mobile support is not amazing but all formats available will work on most mobile devices.
In few words
Silver daddies have always been a great fantasy and seeing this niche so well represented by the models is a sign of great things. I like how easy and fast it is to download multiple scenes at the same time, and while that's happening you can watch some live sex or masturbation in the webcam section.