Introduction
If you are sexy, hot, beautiful, and horny, then you got the advantage of becoming a real estate agent. Forget about how many bathrooms or bedrooms you need for your home, these hot chicks will show you that the rooms are pretty much unnecessary for them. What really matters will be your dick. They will provide you everything you need to know prior to the house they are selling. If you can't decide just yet, how about this beautiful agent will give you a massage and kisses you at your ear. Sounds good? Well, that's not all. They go down on their knees and give you the blowjob you deserve. Quite frankly, it is a very good deal.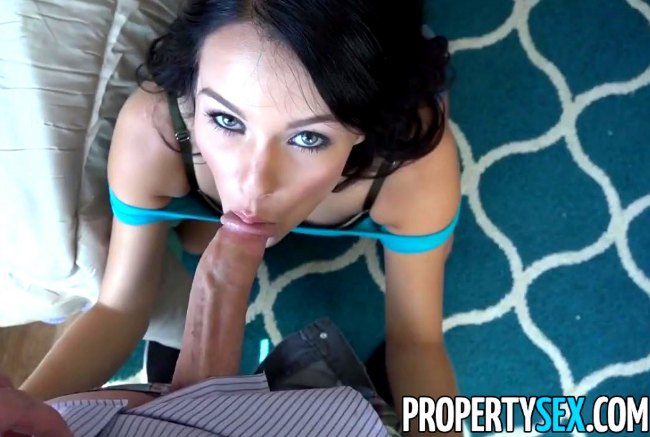 Site specs
As the rules always imply when it comes to selling a property it is all about location. Location, location, and location. Well, same goes when having sex, this time, it's all about position. That's right position, position, and position. See them as these fresh, hot and beautiful girls that are almost evil to make your dick fully erected. Just logging in into the main page area, you will know that this is going to be one hell of a ride. The videos are presented in thumbnails and some of them give you GIF format where you can see a bit of action at a certain film. I said it before and I'll say it again, these girls are hot and sizzling not to mention that they got the looks. So, I don't blame the real estate agent if he fucks these girls out.
There are more or less than 50 episodes. Each episode has about 45 mins to 1-hour duration each. You can watch the actions through streaming or downloads with no DRM restriction. Also, you can use several format videos and these are the Windows Media, MP4, and Flash. Pictures are also included featuring several fuck positions and poses by these models. I can't blame my dick of getting angry because of the fact that the girls are really attractive and fuckable. At the moment, there are over than 20 galleries that have about 180 pictures which are available for downloads using zip files. Of course, you need to be an official member when planning to do so.
When I first logged in into the membership area, you can easily find the browsing home button as you register your personal account and information. You don't have to worry about a thing since the site is offering discreet billing. I can say that these realtors have been around the block several times. If fucking beautiful girls is included to their job descriptions, count me in I wanna work with the company. Watching the show makes me wonder how the fuck these agents do it. They bring you in like an open house promotion where you can see them describing the amenities, the descriptions of the house, the materials, dimension and providing you into a state of selling. But not until when they get naughty. They are not finished with their selling pitch and they will offer you something nice.
The movies and the girls
The videos are presented nicely, that includes the rate of the film, the duration, and of course the names of the models or should I say real estate agent. Truly, I would love to see more since the concept is nice and the girls are really irresistible indeed. They got the body, they got the selling skills as they pitch, and they are attractive. Just by staring at their face made my dick hard as a rock. Most of the film will start like you are the client who is looking for a house. Oh, by the way, most of the episodes are in POV mode so how cool is that? Anyways, as a potential customer, you deserve all the best accommodation. See these girls as they stare back at with their heart-melting smiles and wonderful look.
I bet you won't pay attention to what they are going to say rather, your attention will be at their boobies and legs. You will feel the boner instantly and you might wanna jerk off but not until they get naughty. Of course as a wise real estate investor or consumer, you need to take time and think about some consideration. But not until they strip off in front of you. They will bring you to the master's bedroom and test the softness of the bed and the toughness of the mattress as they go wild and crazy. Lucky customers, I envy them. I like the episode where a smoking hot tenant seduces the Landlord. The model is cute and the fuck scene is probably the most sensual fuck scenes I've seen in this part. Lucky dude I would say. There are lots smooching, cuddling and kisses as they go wild and crazy when the dude humps this bitch off. This girl is so hot that I spewed my jizz several times and watched the video over and over again. Unsatisfied, I downloaded the video for good for fuck pleasure sake and masturbation in the morning.
In few words
The site together with the niche and concept is really great. It is crazy and I love the fact that it is entertaining and at the same time pleasurable indeed. With the rate, the videos and the pictures, I can say that the site will make all your money's worth. It is nice to see how these girls get into it just to sell the house. I bet, lots of dudes will come to the open house and wait for their turn.

Check out the other best paid porn sites OR read more on Property Sex from other popular review sites.