Introduction
If pinup models turn you on then you are at the right place. Bit tits and round asses are the key attraction of the girls that you are going to get on Pinupfiles. Hot scenes and intense action will be available for you once you decide to enter the website.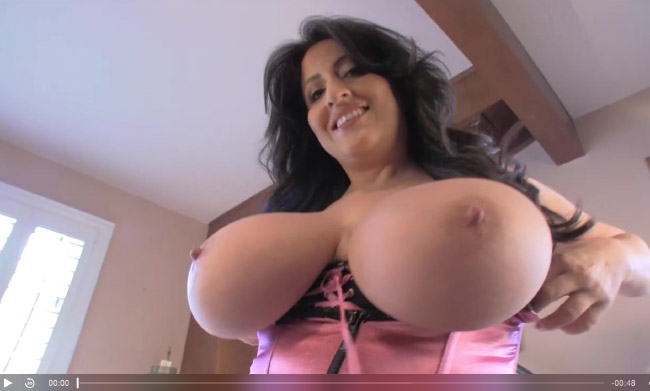 Site specs
When I first visited the site I was impressed because the design was really simple and I could concentrate on the experience with no distractions. The navigation menu was also very intuitive and I had the pleasure to see how easy I can get to a certain page or to apply different filters or selection options. On the opening page, you get big screenshots from the most recent scenes that have been featured on the site. Colors have been really nicely done and they combine great with the overall idea of the website and I found them really pleasant.
If we start talking about the layout you are surely going to like what I have also seen. The entire structure and how the elements have been combined give the site a touch of clean straight to the point experience and we all love direct things.
Pinupfiles is also available to be used from your mobile device so if you were thinking to try it on your device go ahead. I had some fun from my mobile and I didn't found any particular obstacle in doing so. Just connect to the internet and have fun times on it.
The movies and the girls
The girls featured on Pinupfiles are really hot and they have that kind of bodies that you only dream, having bit tits with asses that you simply want to make them a great turn on. And indeed you can have fun with them, believe me, that is why they are there. Their age varies, but it doesn't really matter which ones you prefer, they all know what they are doing and they fuck like pros. The body types as you can figure it out on your own are curvy ones. Their ethnicity is also various you get different stars it's just a matter of preferences and I got my eyes on a few Latinas and Blacks while browsing the models.
When we start talking about the videos you should know that they are all filmed with professional equipment and they are all available in HD. This indeed means that you enjoy great action shoot with awesome equipment. The format used for the videos is MP4 and there are more than 650 scenes available so that gives you a decent number of scenes from which you can choose your favorite ones. The length of the scenes ranges from 10 to 30 minutes but I have seen some lasting even more. So all you have to do is select the type that you want and start having fun with them. Picture galleries are available. If you like to get a preview of the action that is taking place simply open them and check them out.
In few words
Pinupfiles really brings you the opportunity to have fun with hot girls that fuck, suck in simple words hardcore sex. If you want to enjoy yourself with this type of moments and like simple sites that get straight to the action this should be your choice.