Introduction
Piedi Velati is one of the best xxx foot fetish websites online. The site has a lot of Italian women showing off their long, sexy and smooth feet. You will see videos of these girls in panty hoses and nylons. The best part about this site is the fact that all the videos are exclusive and cannot be found on any other site. Also, they are full HD videos which are accompanied by high-resolution pictures.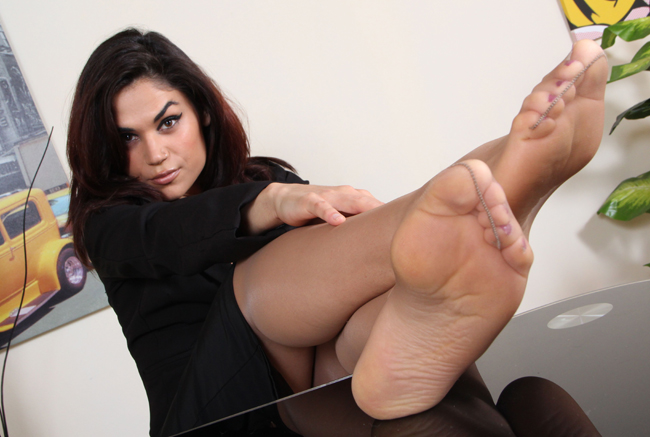 Site specs
Piedi Velati website is easy to navigate through. These have been accomplished by the fact that the site has several icons and menus on the home page and the member's area pages. Some of these icons include home, girls, videos, a search box and many others. When you click on any of these icons, you are redirected to a different page bearing more information about the same. Also, when you access the tour page for the first time, you will be welcomed by several images of sexy ladies showing you off their sexy legs in nylons, panty hoses or just well-pedicured feet.
If you click on any of these thumbnails, you will be redirected to a new page where you can watch the video. Also, more details about the scenes are available, the ratings of the video, comments made by other members and the models featured. This is because, as a member, you have the mandate of commenting on the scenes or even rating them. There are also several sorting options availed on the site. This includes the search box where you can type certain key words or category tags when filtering the contents of the page. Also, the videos have been sorted according to categories. These include nylons, panty hoses, nail polish, feet in socks and so much more.
The movies and the girls
Piedi Veladi has more than 100 models. They are mostly of white ethnicity. On this site, you get a mixture of amateur girls and professionals. When it comes to their physical appearances, you come across slender girls, medium sized models and a few plus size. These models are all of the right age and they are mostly Italians. The girls have done a good job show casing their legs. The models often appear clothed and in boots, heels or sandals. They then strip their clothes off in a seductive manner and they are only left with their shoes on. They slowly take the shoes off making sure that they keep and maintain eye contact. You can see their good pedicured toes. Some of them will even have their socks on with their shoes.
When it comes to the scenes, Piedi Velati has managed to upload 300 plus scenes. These scenes run for approximately more than 3 minutes each. The videos can be accessed as MP4 files. They are all of the very high quality considering they are shot by professionals. Their audios are also on point. Also, the camera work in terms of colors and brightness is also done well. You can download or stream these videos live in an embedded flash. These videos are also accompanied by photo galleries. In total, there are about 350 galleries. Each of these galleries contains around 100 pictures. These galleries can be downloaded into your device as zip files or you can also view them online as still images.
In few words
If you are a big fan of feet, then this is the site for you to sign up. The site responds, loads fast and it only takes a few seconds to buffer. Navigation is also simplified by the menus and icons on the site. Check out Piedi Velati and I am sure you will love the site.
This site does not exist anymore, we suggest you try Diva Foot Fetish

Check out the other best paid porn sites OR read more on Piedi Velati from other popular review sites.