Introduction
When it comes to buying porn online, one of the things i have learnt throught the many years i have been a fan is that people look for quality, exclusive material, quantity, a beautiful design with a good layout, good prices and discounts and bonus sites. Phatbootygf is about all the above. The main theme of the site is big booties. The site has tons of models with big booties and damn some of these girls can shake what their mama gave them.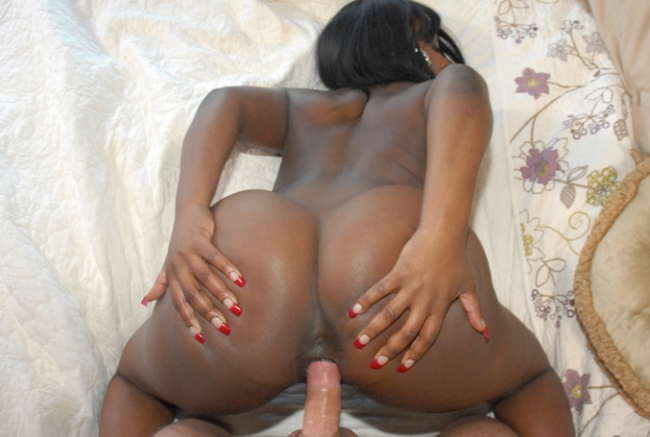 Site specs
The site has a modern layout and design. The main purpose of the layout at phatbootygf is to give new visitors to the site a glimpse of what the site offers in terms of videos and photos. It also shows you some of the screenshots of the videos on the homepage. These images are explicit with a bunch of bootylicious girls showing off their juicy bums. Some of the girls are in sexy lingeries, others are taking selfies naked and a bunch of them are being fucked doogy style on camera. The site is all about booty and this theme is well showed off allover the homepage. The images and menus are well arranged making the page look clean and organised. About navigatin there are several menus on top of the homepage which help in browsing or going through the network. They include home, categories, top rated videos and photos, upload content, members area and more. There is also a detailed search engine on the homepage for members where key words and category tags can be used. The homepage has a purple background which adds aesthetic value to the general layout.
The movies and the girls
Nothing beats looking at a sexy, beautiful woman with a big juicy bum. Whether she is fully dressed walking through the streets or she is stack naked. Well for those of us who do not have such girlfriends, the main aim of this site is to make our fantasies come true. Imagine jerking off to the scene of a bbw girl with a big juicy bum which is being screwed doggy. There are 72 plus videos on the scene. Most of these videos are user submitted. Hence the quality might be an issue in some of the videos but theya re all average in quality hence there is nothig to worry about. The videos can be downloaded in mp4 or wmv formats or they can be streamed and watched online in embedded flash.
Most of these videos are not exclusive and they can be accessed in other sites too. If you have an issue with exclusivity then i wouldnt advice you to subscribe to this site. In addition there are 0 photo sets. However, there are some few screen shots images of the videos. These images can be downloaded into zip files. They are not of high resolution but there cannot miss one or two images of high reoslution. One of the scenes involves an ebony bbw gorgeous beau. She is playing around with her boy toy at her home. The chick has a nice round ass with a pair of perky sexy boobs. The gentleman starts fondling her boobs and massaging her ass. The beau is moaning loudly between kisses. The guy then starts tongue fucking her ass and rubbing her clit. The scene is so fucking hot and raunchy. He spanks her delicious ass and it bubbles as if she is shaking it. I cant help but watch the whole scene in awe
In few words
The site is worth signing up. There is a huge collection of videos and photos and the quality is okay. I have come across worse before. I would highly recommend the site. This website is not updated since lots of months, take a look at Black GFs.