Introduction
Bruh, just think about it for a moment. What kind of guy, in their right mind won't be in love with Sakura or Hinata? Or even the sexy girl manager from Haikyuu! Right? Those hot damn girls need to be put in their proper place! You know what I mean! Seeing them day by they in those anime series just makes me wanna explode!!! You know why? I'll tell you why! Why the hell, has no one ever thought of sliding their dick inside those tight pussies! Their practically asking for it right? With all those body languages and stuff. It's like they're just waiting for the lucky guy to wrap them in bed and just do it! Well that wish is about to come true here in PerfectHentai! In today's review it's gonna be all about anime!
Pure anime with some Live-Action surprises on top! PerfectHentai may just be the haven you've been looking for. Don't tell me you don't have all those cravings for more fucking sex scenes on hentai because I know you do! Especially from the anime that don't have hentai content! It's just crazy right? You finally find an anime with sexy girls and then BAM, it's not a hentai. Where's the fucking justice in that? Good thing we have this site. All those wishes and dreams you have for your favorite anime will finally be granted. But other than that, you'll even learn to love new anime hentai series as well like Lingerie's Office, or Angel Blade. All that and more as we embark on this review about PerfectHentai.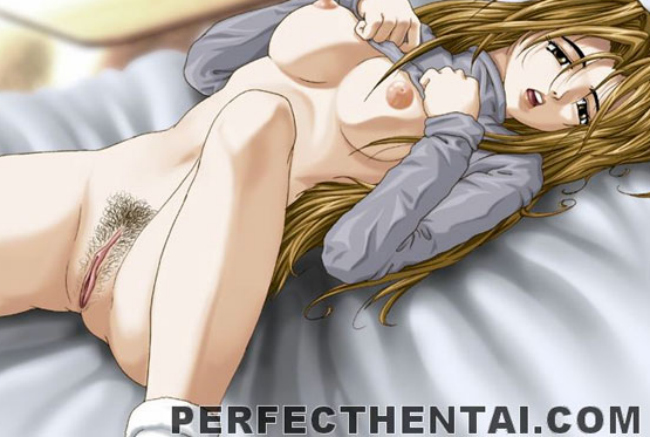 Site specs
Arriving inside the site's homepage, you'll immediately see a very nicely adorned site of red, pink and white color scheme. There's also this cartoonish logo at the beginning of the setup made up of these anime girls wearing bunny hats and stuff. Now feast your eyes at the vast array of hentai anime video thumbnails just raining down all over the homepage. These aren't just random videos of hentai like you've seen in most sites. This one has been properly arranged with their respective series and categories. And the ones that are visible means they've just been recently uploaded. Pretty neat huh? Also, before I forget, I mentioned something earlier about Live-Action. Well you can find that in the Japan Girls Category inside the Category page. You'll be seeing all sorts of live-action hentai movies and series that were derived from the hentai series from the site itself.
Speaking of Categories, the main categories of this site is mainly, Movies, Hardcore, Flash Magazxines, Lesbian, Hentai Series, Softcore, Lesbian, 3D Pinupe, and last but not the least, Japan Girls. If you're wondering if they've got CGI, well wonder no more, they've got the whole shebang in here at 3D Pinupe Category. Oh, and If you ever get tired of watching videos all day, you can also have some fun with their other unique feature that's called the Flash Toons and Games. In there you can play all sorts of dirty hentai influenced games. Really gets you turned on. Lastly, this site also has some free access pass for their members. You'll get free access to free sites such as Totally Redhead, Exxxcellent and more. That pretty much covers the features and bonuses of this website. Oh, before I forget, if you're looking for help or you have some questions or suggestions for the site, you're free to do so in the Customer Support Page. You'll find that their customer support agents really help you and even use their fan's ideas for further improvements on their site!
The movies and the girls
If you've watched lots of anime lately with hot girls in it, I'm sure you've thought about having a night with some of them. Well here in PerfectHentai be a front row seat with these awesome girls. The voice acting and the smoothness of the quality is just amazing. You'll even sometimes forget you were watching cartoons. All the tongue motions and cute shouts the blurt out during the sex scenes are fucking legit. They even have those peak hardcore moments all ready for you. Next question would then be the voice acting. If you've seen a lot of japan porns or maybe even Korean porn. Here's something I'd want you to try out. Play one hentai fuck scene on one screen, and play a porn japan scene on the other screen.
What'll you hear? The exact same thing!!! It's like there's really something happening behind the scenes man! I won't be surprised if there was because their voice acting is fucking authentic. Really convincing I'm telling you. But wait till you see the Live Actions! Those girls fuck like there's no tomorrow. I might even go far as to say that they've even surpassed the hentai itself. It is really rare to find these actors that would agree to all the torment and stuff that the anime is portraying. I really love how these girls can be so cute yet wild at the same time. So why don't we look at the number of contents this site's got. It has approximately nine hundred videos for now, and still counting because of the weekly uploads.
In few words
Why don't we wrap this up shall we? The site has completely convinced me that it is highly recommendable and could possibly be the top hentai site as of the year. A lot of its competitors would undoubtable find this site threatening in terms of unique content, live actions and website's features and bonuses. Well there you have it. PerfectHentai indeed lives up to its name.
This site has been closed, have a look at this best cartoon porn sites collection!