Introduction
Penthouse is an awesome HD porn videos site with a lot of experience in porn entertainment. It is an old name in the men's entertainment world. This old magazine brings you hot sex videos and images in straight sex actions lesbian and more. The site still brings you the hot sex photos and now adds HD videos to your offering. Penthouse is the epitome of quality porn entertainment.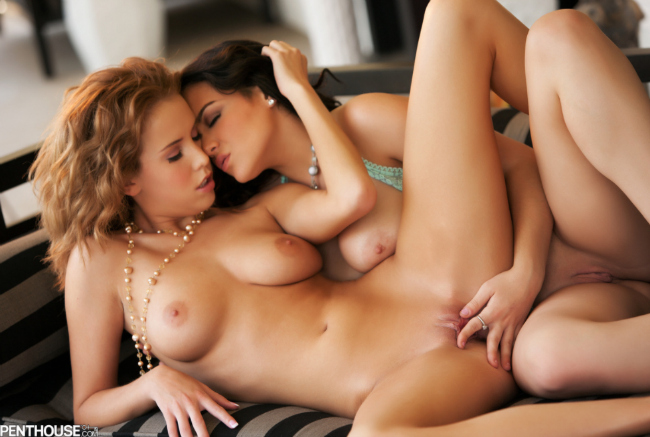 Site specs
The home page is fully loaded with a range of browsing tools. There is a drop-down menu that offers a quick glimpse at the services provided. It is also filled with tagged images of the models. There is a list of models that you can select and follow in the various scenes. Judging from the tagged images provided on the home page, these are videos you want to check out without hesitation. The models featured remain as hot as they were in the days of the Penthouse magazine. You are treated to a list of categories that gives you many options to choose from, including lesbian action, solo scenes, hardcore, stripping and lots more.
The site has a mobile version that makes it easy to access content from a range of mobile devices. The site offers a ton of content to savor in both videos and photos. You are presented with sexy hot scenes of cuties sucking cocks or fellow model's cherries with relish. These cuties are referred to as penthouse pets. The number of videos available on the site is a staggering 1123. The site overhauled its presentation since going online. It has since reduced the number of flicks but you still have a lot to keep you hooked for months on end. The videos come in impressive HD quality specs that will keep you on the edge of your seats for months on end.
The movies and the girls
Penthouse treats you to a variety of sex action featuring gorgeous pets in raunchy scenes. The models are captured in scenes, getting down in their nude state, or flashing lingerie that will impress you. The hardcore scenes, especially, caught my eye. There are lucky dudes captured in POV videos as they ran away into the girls' pussies. Other scenes feature sexy hot girls in erotic moments with their fellow models, sucking each other's tits and inserting fingers into hot pinks as they moan in ecstasy. I was aroused by the way the girls tease you on camera. Some of them spread out for you to savor their treasures deep inside of their snatches.
I was also turned on by the group sex orgies that unfold. The girls are charged with sex energy, and they are sexily naughty. They look at you straight in the eye and rub their pussies with their fingers in ways that won't give you a chance to breathe. Others squeeze their boobs and give you a feel of how sensual they are. If you have a thing for still photos, you have a ton of galleries from which you will savor the content. There are over 5,243 sets available on the site. Each set has 50 pics on average. The site updates content on all fronts on a daily basis.
In few words
If you are looking for steamy sex action featuring hot steamy girls from a site that has thrilled and excited dudes for a decade, check out Penthouse. Yet dudes are not the only ones who gain from these developments. The lesbian scenes are equally horny. The girls can also savor the pleasures of mounting fellow girls, playing with sex toys and hitting orgasms one after another.

Check out the other top pay porn sites OR read more on Penthouse from other popular review sites.