Introduction
Pascals Sub Sluts is an interesting fetish porn site if you are looking for hot British girls and a playful matured guy doing all types of fetish XXX scenes in front of the camera. You will be able to see more than pussy pounding scenes in the HD fetish porn collection and everything is offered at a price that's within your pocket's reach.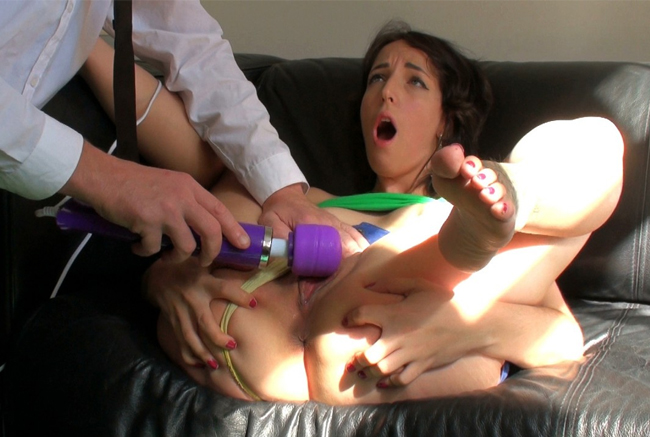 Site specs
On my opinion, Pascals Sub Sluts has amateur to semi-professional vibes as a porn site. I had mixed thoughts when I first visited the page. The layout of the site and the colors used are very professional looking. However, I noticed that there are some pictures that are amateur shots. Looking at the functionality of the site, I did notice that it is equipped with lots of helpful tools like sorting option, user rating and comment tools, tags and categories, favorites option, and basic search tool. The site looked great on the desktop and as well as in mobile. When it comes to the performance, the site is running fast and smooth.
The collection of the site is getting bigger. The videos are already more than 450 while the photo albums are around 300 already. The videos are longer than I expected because in average, one video would last 40 minutes. The photo albums consist of 100 pictures each. You can download the videos and the photos without limits and you'll still get a consistent quality all throughout.
The movies and the girls
Pascal's girls are oozing with sex appeal. Indeed, this guy knows how to pick his models. The process is not as easy as a "casting couch" but instead, Pascal searches all throughout the streets of the United Kingdom to invite girls to have sex with him. Take note, this type of sex is not just the usual type of sex because these girls are usually strapped or instructed to do different acts just to satisfy Pascal. From the collection, you will notice that there is a variation of girls. Most of them are white girls but there are also some black girls in the scenes as well. There are also matured girls and amateur girls in different scenes. Pascal also does not only have an eye for slim and slender models but also for plus sized girls; he can make them do anything for him too.
In few words
Pascals Sub Sluts is the perfect site for you if you are looking for a more adventurous type of porn. The scenes here belongs to the all Fetish niche where you can get anything under the sun from oral sex to anal sex, pussy licking to feet licking, whipping to slapping, and any types of satisfaction. The site is also very presentable and just by looking at the screenshots and sample videos, I already felt aroused. I'm sure that you will also feel as excited as I am so, be sure to check out this site.

Check out the other best pay porn sites OR read more on Pascals Sub Sluts from other popular review sites.