Introduction
One of the most exciting public porn sites to patronize, Outdoor JP is a site from 2010 that you should not miss. It is a pretty big public xxx site from the All Japanese Pass network with lots of awesome public porn videos to watch. If you are looking for hot public porn with all its glory, you should try Outdoor JP and watch these Japanese sluts turn into horny vixens.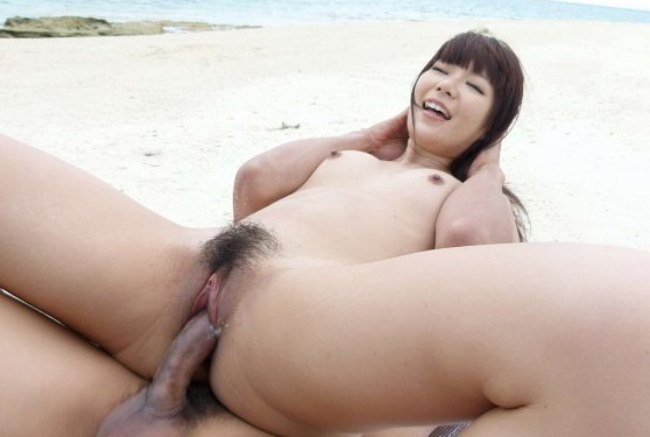 Site specs
We all know about the All Japanese Pass network. This is one hell of a big porn network that features all sorts of Japanese porn videos. Having said that, it also has a pretty nice reputation when it comes to delivering great quality porn videos that people will surely keep coming back for. Moreover, the sites that are part of this network also have presentable website designs that make their contents very accessible to the members. As expected, Outdoor JP has a nice site. It is simple and very basic.
Who says that you have to be a tech wizard in order to navigate the site? This site is one of the most user-friendly sites that I visited and I am very pleased with the experience that I had. There is a complete set of navigating tools on the site. It contains pretty much everything that you need like the videos section and the bonus sites section. If you have concerns or feedbacks about the site's performance, you can direct your concerns to the site's live chat support. You can also find their link at the menu bar together with the rest of the links.
The bonus sites are composed of different niches like MILFs porn, amateur porn, anal porn and hardcore porn. You can also find similar sites as Outdoor JP in the collection. Overall, there are more than 22 sites in the collection. Sites like Idols 69, My Race Queens, J Cosplay, JPTeacher, Bukkake Now, Big Tits Tokyo, Japanese Matures, Japanese Slurp, Japanese Flashers, Anal Nippon, Puuko, 18Tokyo, and JP Nurse. In total there are over 24000 scenes to expect from these sites.
But for Outdoor JP alone, you can expect over 600 videos from this collection. The videos last for approximately 30 minutes each. You can mostly find 720×400 videos with a bitrate of 3000k. You can only download this type of videos and when you do, you'll be getting MP4 videos. Streaming the videos, on the other hand, will give you a slightly bigger dimension of 876×480. You can use the resizable flash player of the site. The default size is medium though. A filmstrip navigation is available too! And if you want to get ahead of the scene, you can also do so. With the site's player, you also don't have to wait for more than ten seconds to load the videos. The playback is also smooth. You will surely have a grand time watching these videos.
Unlike the usual porn sites where videos and photos are always in the set, Outdoor JP is a video-only site. There are no photo galleries on the site. The site may lack in this department, but having only to focus in filming videos makes the site update the contents frequently. This is something that I prefer more.
The movies and the girls
Cute models are everywhere on the site. At the homepage, you will be greeted with these innocent beauties. These fresh-faced girls are full of charisma and charm that you will instantly fall for them. Once they start taking off their clothes, you will feel even better that you can barely hide the erection in your pants. These girls hide their wild persona through their naturally acquired angelic faces. They are, after all, the typical Japanese beauties. I am not sure though if some of them made enhancements with their faces or in any parts of their body but they truly resemble a goddess!
In this case, they're sex goddesses though. Most of them have pretty big tits and shaved pussy. They like to wear cute outfits to give them characters and when they take them off, their body language starts speaking for itself. I like how horny they are. They do all sorts of things just to satisfy their lust even if it takes doing it in public. Knowing that this is Japanese porn, it is quite a surprise to know that these girls agree to get filmed in public. Japanese porn is known for soft porn scenes or if not, they blur out some private parts in the scene.
The videos are filled with all sorts of touching, teasing and fucking. There are masturbation scenes like clit rubbing, fingering and vibrator stimulating. You can also find intense scenes like hardcore public sex. The location varies and the most popular one is a beach setting. On the other hand, contrary to what the site advertised, I don't think the videos are exclusive to the site only though. But I also think that the downloaded videos were uploaded to other sites by other users so Outdoor Jp really has nothing to do with it.
In few words
If you are looking for a site that has a good website design and awesome set of videos, Outdoor Jp is the site for you. This site has a lot of public sex going on in its collection and you get to watch new sets every week. The site updates frequently so you don't have to wait forever for a fresh scene. The girls in Outdoor Jp are also very surprising. They make the scenes extremely hot. When it comes to the membership rate, the site is pretty flexible. For starters, it has a trial membership for three days for a very cheap price. After that, you can either proceed to become a regular member or end your trial period. Outdoor JP is a highly recommended Japanese outdoor porn site for Asians and non-Asians out there.