Introduction
Top Asian porn site, Nippon Blowbang gives you the horniest Japanese porn models on the planet giving heads to multiple lovers! They have no respect for the known Japanese rules and there is also no censorship both on movies and pictures. The main focus is blowjobs and deepthroats, but you can also count on messy facials and hardcore fucking. The ladies are rarely seen with one cock in her mouth, it's mostly two or three meats at once. The site is a part of the StaXXX Network, a porn production company that is known not only for its high-quality porn sites but also for its generosity. So, when you sign up for Nippon Blowbang, trust that you will get thousands of free porn movies in return.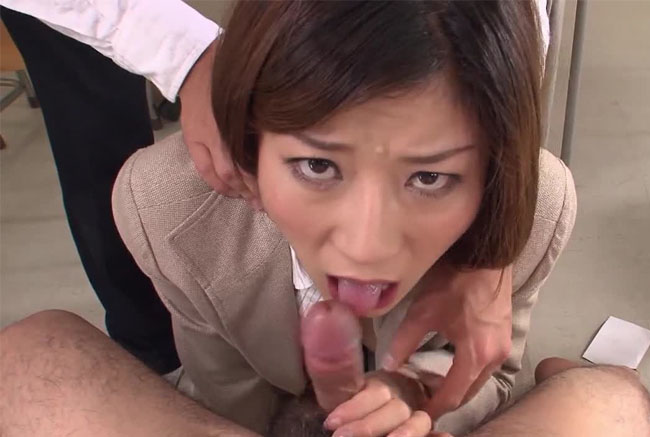 Site specs
As a network site, the videos of Nippon Blowbang can be accessed on the standard website that the StaXXX network uses for its porn collections. It shouldn't confuse you as it is usual for huge porn studios to do so. Don't worry, you wouldn't get overwhelmed or lost because the videos are well-arranged under their respective labels. Since you are checking Nippon Blowbang, the latest videos filmed for this collection will be the first to grace your eyes on the homepage.
Since the site is all about simplicity, you can get to your desired porn videos without so much fuzz. The videos come with teasers and descriptions so it's easy to pick. There is a search box and a list of tags you can use, but that's only optional because the default setup is already efficient. You cannot rate the videos or leave comments, however, you can conveniently create a folder for your favorites. There's an embedded player for online streaming and you can watch all day and all night long. You can also download the videos and the pictures, just make sure it's below the 10GB daily limit.
The movies and the girls
Nippon Blowbang mostly casts amateur porn models. But, even if you don't recognize famous faces, give this site a shot and you would surely remember the name of every performer before you retire for the night. The actions are filmed in Japan but they are intended for a global audience, hence the ditching of traditional Japanese rules in porn. The cock-starved sweethearts can suck multiple cocks at a time and even have the energy to sit on one and move in the rhythm of hardcore fucking. Of course, what would you expect when there are multiple cocks being sucked in a porn scene? Lots of cum! Well, these sticky juices certainly do not drop on the floors, only on the mouths and faces of the horny Japanese darlings!
In few words
Blowjobs and facials are common scenes in movies that feature American and European porn stars. But at Nippon Blowbang, these raunchy categories seem to look more refreshing because of the Japanese models. It isn't a secret that models from Asia are often more reserved. But evidently, the Japanese performers in this community have been heavily influenced by Western Culture. They suck and ride dicks and swallow loads of jizz as if it is a very normal thing to do in their culture!