Introduction
I have always been a fan of websites that give you the option to have access to content that is as diverse as possible, which is why I was very excited when I found out about MyXXXpass. It is a network site that pulls together only the best quality porn.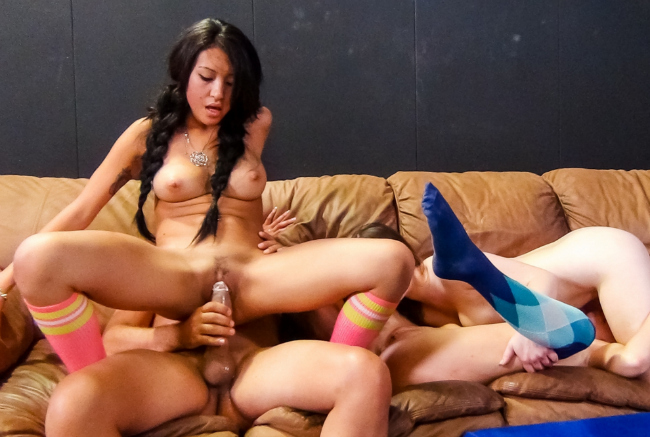 Site specs
I was already familiar with some of the websites that are on the network and their respective designs and features, so it was no surprise to me to see that they kept the same general design of those websites on MyXXXpass. There again, why improve a classic? Porn sites, in general, have very simple themes, which is great because it helps you focus on finding the right video for you every time you open the site. The interface is very user-friendly, the site is very easy to use even for a first-time visitor or member to this site, and the menu is very straightforward. Since this is a network of sites, membership to MyXXXpass gives you access to all the sites that are included in the network, which is great when you're looking for a bit of variety. The videos are arranged on the site in order upload, highest rated, or most viewed. However, you also have the option of instead searching the website based on individual porn actresses, and the model index can also then be arranged based on either most recently featured on the site, most viewed, or highest rated.
The movies and the girls
There is a lot to be said about the amazing ladies that are featured on MyXXXpass, and on all the websites that make up the network as well. They are all gorgeous and talented, and the selection is great, so depending on what your personal preference is, you can easily find a girl you'll love. MyXXXpass also has an impressive collection of heavy names, like Bree Olsen, Mia Malkova, Sasha Grey and other big industry favourites. Most of the videos are great quality, however with a few tiny exceptions, but that's not necessarily an issue. The videos that were uploaded to the network at the very beginning when the network was set up almost 10 years ago, simply will never be the same quality and high definition as new content since Technologies change so drastically and so fast so that can be expected from older content. The collection of videos on MyXXXpass is very impressive, somewhere in the region of 4415 videos in total, which can either be streamed or downloaded and then watch it later. MyXXXpass also has an impressive collection of image galleries, upwards of 3435 galleries of about 170 pictures each that can also be downloaded in Zip format. Something that really sets MyXXXpass apart is the fact that members can also have access to live webcam performers as well as videos and images that you would normally find on any site.
In few words
As far as network style websites are concerned, MyXXXpass really stands out through the great quality of its content, rich and diverse selection of female talent, stellar quality, and great range, and the live webcam shows are always a breath of fresh air!

Check out the other best pay porn sites OR read more on [SITE NAME] from other popular review sites.
[REVIEW SITE 1] | [REVIEW SITE 2] | [REVIEW SITE 3]