Introduction
One of the most promising anal sex porn site, My GF Loves Anal is perfect for those who like to watch sexy girls getting fucked from behind by their boyfriends. These hardcore anal xxx scenes are so damn good that you won't believe that the girls are all amateurs in this field. There are a lot of exciting stuffs to expect in every anal porn videos, so be sure not to miss it.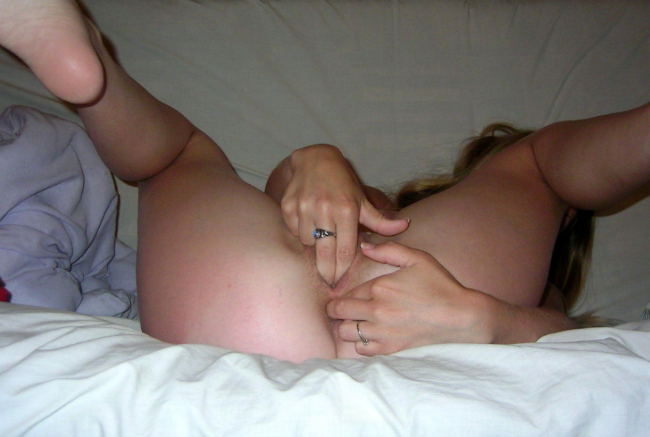 Site specs
Don't expect that My GF Loves Anal has a site of its own, because that's not what is going to happen. Although the free tour of the site shows it as a stand-alone website, you will be redirected to the main network once you log in. Either of the two is fine though. Let us first take a look at the free tour of the site. The free tour is an impressive page loaded with lots of anal sex images and video clips with the primary purpose of inviting people to subscribe. I would say that with their design and layout, they are effortlessly getting people's interests. The free tour has what it takes for a nice website. The appearance looks decent and neat with pleasant color scheme and readable texts. The images are also high quality with lots of unique poses. You can't see many functionalities in the free tour section but that's definitely something that will surprise you in the main page. The quick and easy registration process will give you a taste of the site's functionality though.
Moving on, the main page is a whole lot different and bigger than the free tour page. This contains all the contents from the entire Amaland network, from nude photos to erotic videos of huge quantities. Every page of the site loads fast and remains very consistent with the layout. You can also see the navigation bar visibly anywhere in the site. Aside from the navigation bar that consists of links to the main sections of the site, there is also a dropdown menu where you can select from the list of sites. The site is also equipped with sorting tools that allow you to organize the display in the screen according to date, popularity, views and duration.
If you want, you can also select to display only photos or only videos in the entire page. There is also an advanced search bar that will let you search keywords and categories if you want to be more specific. The search bar gives fast and accurate results. Overall, the site is a complete package. It is functional, responsible, usable and appealing. The contents in every page are also inviting. Just like in the photos section. In this section, you will see over 400 photo galleries and each set contains an average of 30 images. There are 600×900 and 700×1000 photo dimensions to choose from. The quality of the photos is pretty decent for an amateur shot and if you want to, you can download these photos in zip files.
The videos section is also way more interesting than the photos section of the page. There are over 700 videos with different lengths. All of them are user submitted with good quality. The site's flash player can play 360p videos without having to wait for too long for it to load. Moreover, all thanks to the flash player of the site, users can watch videos with decent and smooth playback. The downloaded videos are automatically saved as MP4 files and they are available only at 480p.
If you're already feeling satisfied with the wide range of the site's collection, you will surely drop your jaw once you allow yourself to explore on the site's bonus contents. As part of your membership, you can get these special treats from My GF Loves Anal and Amaland network without hidden charges. You can check out Oral Girlfriends, Me and My Asian, My BBW GF, Girlfriend Orgasms, Jizz On My GF, GF Melons, and My POV GF. All these sites are mostly girlfriend themed porn with lots of hardcore actions in between and you will surely not run out of videos to watch every time you feel the need of some "me time".
The movies and the girls
There are a lot of girls in My GF Loves Anal and in fact it's kinda difficult to remember all of them, most especially when there is no model's index in the site. One thing for sure though, the girls are all amateurs with lots of oozing potential. These girls are so fresh and so horny. They have a crazy appetite for anal sex which only makes them way hotter. These girls climb their way to the spotlight by starring in these homemade anal sex videos that they submit to My GF Loves Anal, and they definitely made a great decision by doing so because if not, there wouldn't be any interesting contents in the collection.
The scenes are truly hardcore despite the amateur skills. The anal sex comes in different positions too, some girls are kneeling on the floor, some are laying on their sides and some are raising one leg up. There are also double penetration and sex toys stimulation both in the pussy and the anus. These girls surely know how to make the scene hotter most especially every time the camera shoots at a closer angle. Speaking of which, most of the scenes are shot in POV style too. The videos get updated thrice or four times a week which remained to be the site's consistent schedule since then.
In few words
You will not only see girlfriends loving anal sex in My GF Loves Anal but you will also fall in love with the site as well. For those who are into kinky and adventurous sex such as anal sex, this site is a good recommendation. The videos are hardcore and show real, passionate and intense anal sex scenes. There are also a lot of side dishes available to make the scenes way hotter.