Introduction
I have my fantasies about fucking and it includes older women. I love to fantasize about fucking an older woman and hear her beg me to hit her harder. Anytime I have these fantasies I turn rock hard and I just have to turn to a site like milfrelations that features older women getting fucked to help me get off. I have been using this site for a while and I am happy to say that it does it for me. When I see those big asses hung in the air in a pose that says "fuck me silly", I just have to wank myself until I am spilling loads of cum. There is always something sexy and horny about watching a mature lady have sex. Maybe it is because the idea of a woman being mature is that she is a mum and should be taking care of the house. So when you see them in sexually explicit positions with their legs spread wide and big cocks ramming into their pussies and asses, you can't help but get turned on as this supposedly composed housewife and mum have suddenly turned into a whore. Given that this site is part of a network of sites, membership on the site comes with bonus sites. To log into the site, you have to pass through its network website where you can click on the logo of milfrelations to get to the site. As the name suggest, there is a lot of milf action here and you will be presented with hundreds of pages of content to choose from. However, one thing you are going to notice is that although the site's niche is that of milfs, there is another bonus content on the site. So as a member you will not only get to watch milfs fuck, if you are interested, you have at your disposal other contents from different niches especially fresh porn. With a lot of content in other niches, you are going to be having a swell time on your computer as you masturbate to milfs and freshies alike. If you really want to have a masturbation feast from the videos on the site, you have to register to become a member. This is a paysite which requires that those who will like to have access to full-length videos pay their membership dues.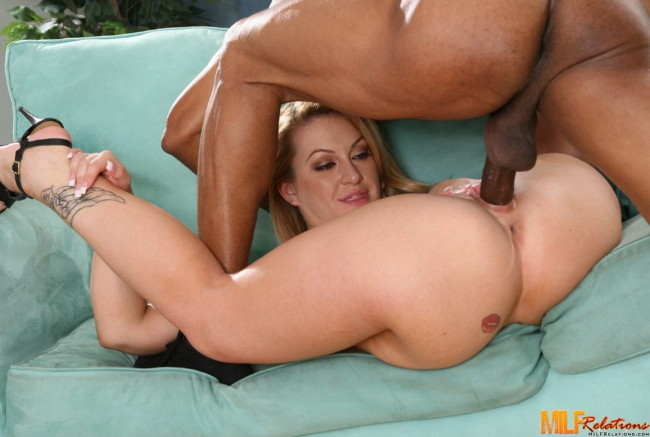 Site specs
Once you register to become a member, you will get a username and password. This is what you will use to log in to your member's portal. Once you log in, you will find that you are not taken directly to the website of milfrelations. Instead, you are taken to the website of the megapass site where you will have to click on the logo of milfrelations to be redirected to their website. The website is designed with a flash header and a main content area. The header features vivid images of milfs with cocks in her pussy. On the home page, you get the latest updates to the page. There is a main menu at the top of the page with tabs for photos, videos and models. The web pages for photos, videos and models are all arranged in pages. To get content, you have to click the different page numbers. The models page allows for the models to be sorted by their name using the letters of the alphabet. Clicking on the name or picture of a model takes you their page where you get a summary of their features as well as photosets in which they have appeared in.
The movies and the girls
This site features some very hot amateur models. They are beautiful and they are sexy and they are hungry for cock. The models are very diverse coming from different racial backgrounds. There are Asians, Blacks and Caucasians. While you would have expected that all the models on this site will be on the other site 40, you will find models here that are actually fresher. That is entirely understandable given that although the site is focused on milfs, it also carries content for freshies. Some of the milfs you will meet on the site are Chelsea Zinn and Sky Taylor. Chelse Zinn is 44-year-old American milf who also goes by the name Chelsey and Chelsea Luv. Sky Taylor is a 41-year-old English brunette who loves to fuck and will spare no effort to get a man between her legs. In one of Chelsea's videos, the scene starts when she and a guy are sitting on a sofa and they begin to get close as the man tries to play with Chelsea's boobs. Before you know it Chelsea is down on her knees give this guy a blowjob. There are over 5300 full-length videos available to members of the site. The videos are available in MP4 format and can be downloaded in three formats. There are two MP4 formats that are compatible with mobile devices. Members are allowed to do unlimited downloads from the site. There are also photosets with over 790,000 pictures. Photosets can be downloaded as zip files. This site is updated on a daily basis so you can expect to find new content every day.
In few words
Milfrelations is a site for those who love to watch mature women get fucked. However, once you become a member you quickly realize that is not the only content that is on offer. There is content on other niches. You should actually consider this an added bonus as there are enough videos on milfs that you will not be disappointed. The site content database is huge and you can prepare to spend long hours masturbating to the many curvy and busty mommas you are going to be meeting on this site.
This website is no longer updated, visit this good MILF porn sites collection!