Introduction
Life Selector is a magnificent sex games site that gives you hardcore sex content, depending on what you want to see. This interactive sex site allows you to direct the action in the scenes by giving you a plethora of choices to pick what you want to see. The sex scenes are very entertaining and they can take different turns, depending on the choices you make.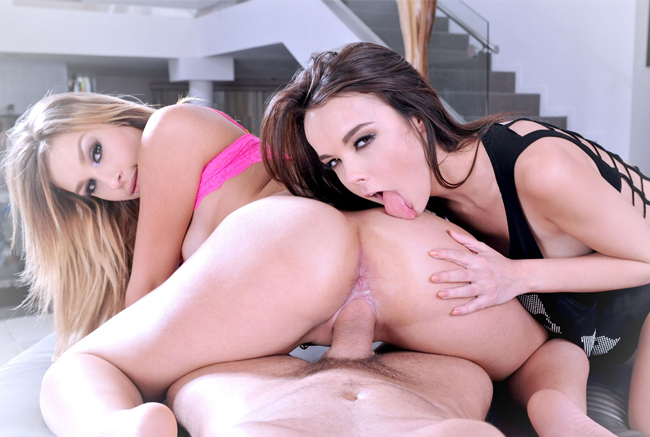 Site specs
As far as the design goes, Life Selector is well created in a very nice and interactive interface. This design allows the site to look very attractive and it has all the necessary tools for a great browsing experience. The site has two main areas, the tour and the members' section, which are well-created ad easy to access. You can view video trailers and thumbnails on the tour page, giving you a sneak preview of how the members' page looks like. The content is quite easy to browse once you have signed in and there are several tools to help you get around.
While browsing the content at Life Selector, you can use the categories or content tags to sort the content. The site also has a basic search engine and several other filtering tools to access the scenes. I appreciate that the scenes loads fast after selecting them and it's quite easy to transition from one scene to another. These scenes look great in a medium flash player and the streaming page has filmstrip navigation. These scenes can also be accessed on mobile phones. You are also allowed to add favorites and rate the scenes.
The movies and the girls
Life Selector is a sex game site that allows you to choose your favorite model and direct the sex show. This interactive porn site, presents you with a plethora of choices that allow you to choose the kind of sex action that you want to enjoy. The good thing about the content is that it features gorgeous porn stars like Ava Adams, Janice Griffith and many others. This sex site makes all your dreams come true as you get to enjoy your favorite stars, doing what you love most.
There is a collection of over 500 scenes, waiting for you on the members' page. Life Selector allows you to view these scenes on a pay per view basis, charging you according the choices mad. This means that you can enjoy joining the site at a free membership and purchase credits to enjoy the action. It's worth noting that these scenes are available in great video files and you can watch them in parts. You are offered a lot of choice and once you decide what you want to see, you can start enjoying the sex action featured.
Looking at the quality of the scenes offered at Life Selector, you will be glad to know that they are all available in HD files. These files display a resolution of about 1280x720px and the run time depends on the choices you make. You also get to enjoy a collection of 500+ galleries with high resolution pictures. These galleries have about 250+ pictures each and you can view them online or save them in JPG files. The images are great and most pictures display resolutions going up to 1280x854px.
In few words
Life Selector simply presents a unique concept that is perfectly executed. The site has hundreds of scenes for you to view and you can enjoy a variety of outcomes, depending on your choices. The most impressive part is that the scenes are very entertaining, no matter the choices you make. It's also nice that the content is available on a pay per view basis.

Check out the other porn paysites list OR read more on Life Selector from other popular review sites.