Introduction
Transsexual models are already exotic and exciting to watch, but when you put in transsexual Asian models then you are in for a treat. These shemales are not just about looks, but they are also about sex appeal and charisma. They have an exotic aura that will make you more turned on, all of them have slender bodies, perfect round tits and massive cocks to boot. But where can you watch the videos of these gorgeous shemales? Well, the site LadyBoy is where you could get exclusive adult entertainment videos of Asian and Latina shemales, they are complete with categories from soft porn to hardcore. It may be a bit difficult to look for videos online of Asian and Latina shemales that will give you that certain tingly feeling, but with LadyBoy you would not have to constantly search for these types of contents.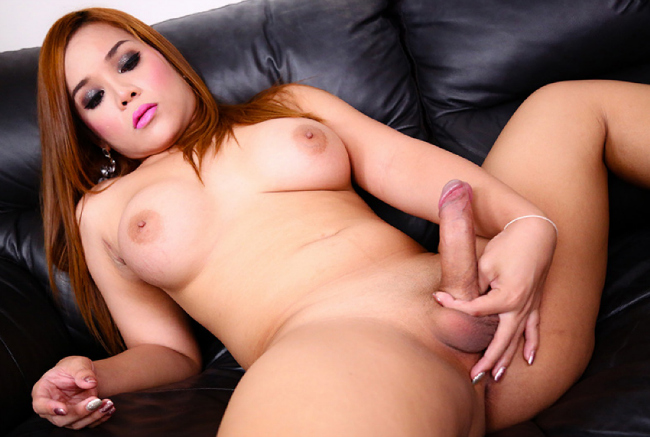 Site specs
As soon as you open the site, you will automatically see the kind of niche that they support. The site is surrounded with high-resolution pictures of their models and each of them are flaunting their naked bodies, in order to attract their visitors and members to the contents of the site, they had made a slideshow of the pictures of their models. They also have everything that you need placed in one page, at the top most right corner you will see the models link, updates link, members page and the join button.
When you scroll down you will see the latest videos that were added on the site, all of their videos are high definition and not pixelated so you will be able to watch them in the highest quality. All of them can be converted into different formats that will match your device. You can also use their fast streaming option on your desktop, laptop or tablet. They have a mobile version of the site that you can access on your phone, it is as easy to navigate as the desktop version. The videos run for about 15 to 30 minutes and each of them has a brief summary of the plot. As for the site's gallery, they have thousands of high-resolution pictures of their models and their scenes, each model has about 100 to 150 pictures and all of them are downloadable by ZIP files, they can be transferred into different devices too.
When it comes to its contents, the site has 1,600 high definition videos and 162,836 high-resolution pictures that you can view and enjoy anytime. The site offers a wide range of categories, they have big dicks, pissing, bizarre sex, mature, Asian girls, group sex and gangbang, black girls, emo pussy, anal and many others. They also update their contents regularly and you can follow them on their social media accounts like facebook, tumblr, youtube and twitter, and if you want to receive real-time updates through your personal email then you can sign up to get their monthly newsletter. Ladyboy also has a 24/7 customer support hotline that you can contact anytime, you can also send them an email and you can ask help with anything, from your subscription to the service.
The movies and the girls
Ladyboy has around 603 exotic shemales models, all of them were filtered, interviewed, auditioned and only the best of the best were hired to give excitement and to fulfil the sexual fantasies of the viewers. These shemales certainly love what they do for they post their own updates regularly and they are straightforward with what they want and how they want it. Each of these models has their own specialty, Yammy is a Thai model who just loves to masturbate and to cum in front of the camera, she enjoys the thought that thousands of the site's viewers could see just how well she could shoot her load and how good she is with her hands.
They have Panda who is into anal sex, all of her videos start off with her sucking the cock of a male model, and sometimes another shemale model, and then she'll ride their massive, erect cocks until her ass stretches, she also requests her partners to cum inside her. And then there is Tgirl, a gorgeous Thai model who loves doing solos and sex toys. Tgirl knows how to stroke her cock and she likes it when a fake cock is inside of her too, she uses dildos and vibrators and she never fails to cum each and everytime that she masturbates. She also angles herself so that the viewers could see the sex toys that were inside of her, she would also suck them like they were real. So if she could turn you on just by doing a solo act, imagine what she could do once she's partnered with someone.
These are just of the shemale models that LadyBoy has on their site, if you want to review more then you can go to their models link. The site allows their members to rate the models and comment on their performance, which is why at the bottom part of the page you will see the list of the crowd favourites.
In few words
Ladyboy is not your typical shemale adult entertainment site for they cater not just the usual Western and European shemales that you see online but they feature gorgeous Asian and Latina models who can perform incredibly well in their scenes. The site has an amazing and high-quality content which is why they have thousands of members and the number is growing. You can watch anal, solo action, sex toys, shemales having sex with another shemale, blowjobs, cock riding, handjobs, indoor and outdoor sex, threesomes, gangbangs and shemales having sex with straight male models.

Check out the other best paid porn sites OR read more on Ladyboy.XXX from other popular review sites.