Introduction
Great fetish xxx site, KinkyPonyGirl will surely take your weird porn fantasies to the next level. Filled with expert and aspiring models that are hoping to become famous in the BDSM niche, rest assured that they will do everything just to satisfy your unique whims and desires. From pony costumes to latex, leather, corset, chains, and ropes, you'll definitely enjoy the sweethearts as they are experiencing a unique kind of bittersweet pleasure!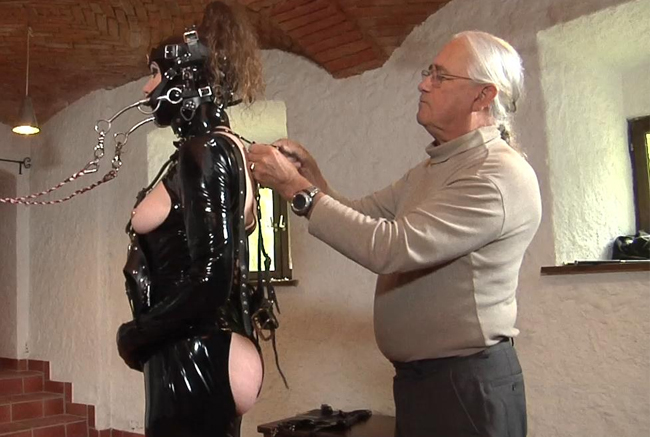 Site specs
The moment I saw the website, I felt so thrilled and excited at the same time. The dark theme of the website and the layout bring a feeling of delicious mystery. The welcome images leave nothing to your imagination. You'll instantly feel that this unique and fetish-filled collection is really the one that you are looking for. With models who are fully dressed in latex and leather costumes along with chains, ropes and suspenders, rest assured that the steamiest BDSM-themed movies await you here.
Browsing down the homepage, you can see that the site already offers a huge number of sexual contents to enjoy. The thumbnails of the videos represent some of the roughest and filthiest parts of the full-length movies and it would really be a shame if you do not see the BDSM contents. The visuals are great and there are plenty of helpful menus that can help you as you make your way into the exclusive collection.
Clicking on a particular thumbnail that caught your interest, you would find yourself being redirected to a page wherein you'll get to enjoy full-screen images and a set of screenshots taken from the certain movie. Beside the photos, you would find a horny summary of the scene. I bet you'll never be able to resist the urge to join this porn community right away!
The movies and the girls
There are famous MILF models that act as mistresses here and they teach their skills to the aspiring ones. One thing is for sure, these sweethearts turned pony darlings would give you a kind of out of this world orgasm over and over again!
Once you've become a member, you can enjoy the videos non-stop by using the Apple Quick time player. It's free and it helps you to easily download the contents as well. You would love the fact that once you download particular videos, there are link suggestions that point to the videos that are related to your particular fetish. While you are sorting, rest assured that you won't have a hard time with the movies and the images are arranged under their respective categories. You would see Kinky pony darlings in the yard, in the valley and more!
In few words
Aside from quantity, the KinkyPonyGirls' collection will surely make your time worthwhile with its movies that are taken from a variety of location. The models are all set to do their thing and if you love leather, latex and corset costumes, then rest assured that it's clearly covered. There are whipping and suspension scenes, as well as tutorials. If equestrian kind of fetish is your thing, then there's no other perfect time to check the collection than today!