Introduction
If you ever feel lonely in the night, deep, when everybody else is now awake, you should know that there are sites that can drive the loneliness away, and bring forth the horny feeling, and even satisfy it. This site, called Joy Yourself, is a site where you have live web cams, where you can chat to guys, girls or trannies, which is all up to you. There are many perks for the members, and the paying members get even more stuff, so go on ahead and check it out.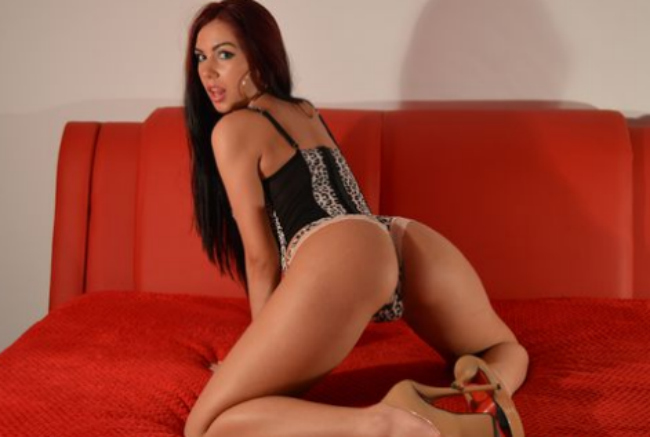 Site specs
Firstly, I must compliment the design of this site, as it is just gorgeous. Easy on the eyes, and what is more, it is just a pure pleasure to browse, as it has good optimization. Well, the first thing you notice, is the purple color that is everywhere on the site, and the second thing are the many girls that are there, the previews. The site already, as you get there, shows you that it is very well organized, and that you can see by the search bar at the top, where the menu is. Next to that search bar is a button that opens up the sorting options, where you can see a lot of different categories, each and every that you can add to the search, and use them as filters. Furthermore, left to the search bar, is another menu, which allows you to select guys, girls or trannies, depending on who you want to chat to. Another great thing about the site is that you can join immediately, without even having to pay, and you will get free credits, which are later on used to view and open the videos. Likewise, with the site being optimized as it is, you can open a lot of videos, and stream them at the same time, if you happen to like more than one person. That is also possible from the mobile devices, the site being optimized, as mentioned.
The movies and the girls
But, the content is also what separates it and not just the very good design, one that can certainly help you join. The content, the girls, the guys, the trannies, all of them are beautiful, in their own ways, and you can see that for yourself once you join, for free, let me remind you. Each and every person here that you chat to and who you watch live, is different, and they will therefore do things differently. I have seen girls perform solo, with softcore stuff that only teases you, but up to a point where you just explode with desire. Some like doing it the hardcore way, with girls or guys, having those lesbian scenes, or scenes where they fuck and suck, and mind you, this is happening as you are watching, there are no fakes here. The guys also love performing and doing stuff, so they will do a whole variety of things, both with guys, and with girls, and with trannies, too.
In few words
I keep on telling you, this site is wonderful, and with a name like Joy Yourself, you can only imagine why. They completely live up to their name, and you should join to see why. Joining is free, and you can get a lot of stuff without even paying, and live shows are just the start of it, so go on and see for yourself, and you will not be disappointed.