Introduction
If you have a fetish for seeing sexy chicks taking hot loads of cum all over their faces, tits, asses and pussies then JizzPix is the site for you. These stunning amateur girls love to take loads of jizz all of themselves and in their mouths for the camera. Often the amateur content is uploaded without the girl's knowledge, so if you enjoy revenge porn this site also fills your needs.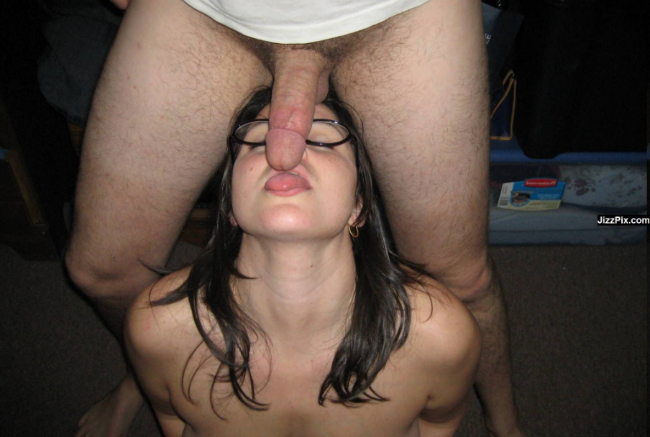 Site specs
The site sports a playful pink and blue logo, signifying the male-female content on the site. The logo also has a cute little sperm mascot swimming happily under the site name, showing the sites dedication to jizz related porn. On the home screen, there are several large thumbnails of photos of girls worshipping cocks, causing hot jizz to squirt out all over their smiling faces. This is a clear indicator of the specific niche content Jizz Pix has to offer its members. In the member's area, the simple color scheme of gentle purple and white background continues the female-oriented content of the site.
The top menu bar allows for easy navigation of the videos, pictures and the area where members can submit their own videos and photographs. When viewing a picture or video, the user is able to rate the content out of 5 stars, like the content, add it to a favorites section, and leave a comment on the content. The comments and ratings allow the members to leave feedback for the moderators of the site, as well as allowing them to engage in an active community of lovers of this type of porn. It is also easy to navigate through the site by using the categories list on the side bar, which divides the site's content by the tagging system, including POV, anal, facial, creampie and more.
The movies and the girls
The site claims to keep to a daily update schedule, keeping its members supplied with fresh sexy content. However, even if the update schedule isn't meticulously kept to, there are thousands of pictures and videos in a vast archive of niche porn videos to keep you entertained. This archive contains 3500 galleries, which contain between 8 and 10 photos per gallery. These photos can mostly be downloaded in Zipping file format but there are some exceptions. Additionally, there is some variety in the quality of these pictures, as is to be expected on a user submitted amateur site.
Furthering this, there are over 5400 scenes available to download and stream with flash or in MP4 format. There is absolutely no download limit with membership to this site so you can download as much content as you want. The same rules apply to the videos as well as the photos with regards to quality, it will vary from scene to scene but overall ranks high. The girls in these videos are often ex-girlfriends of the uploaders, mostly gorgeous and wild girls or amateur porn stars.
In few words
Jizz Pix is a massive site with a huge catalog of quality amateur porn videos available to stream and download, as well as a large gallery of pictures for you to enjoy. They claim to upload regularly, and there are no limits on how much you can download. In short, if you are into watching hot amateur chicks worship cocks and cum, this is the site for you.
This site has been closed, have a look at our good cumshot porn sites collection.
Check out the other best pay porn sites OR read more on JizzPix from other popular review sites.