Introduction
As the world's first interactive porn site, iDesires is the best place to enjoy something that you have never seen before. Porn is always evolving since the days of the porn cinemas, passing through the VHS, and DVDs, and now the internet distribution, to VR and now interactive porn. Yes! Porn where you can decide what happens in the scene itself. It might sound like just another gimmick, but actually, it is tons of fun. Come and see.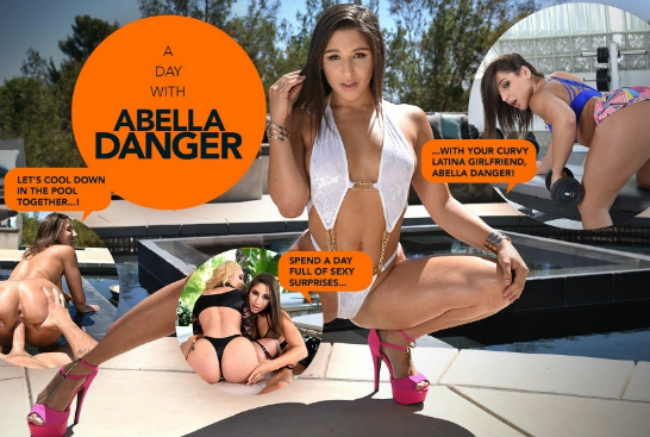 Site specs
iDesires is certainly unique in every aspect of its production. Interactive porn is a very recent concept and some people might even wonder what the word "interactive" entails. Well, if you have ever played visual novels or the famous Telltale Games you might have an idea of what to do in here. You can choose the actors, both male and female and once the starts to play out; there will be key moments where you can decide what the actors will do next. Do you want the girl to get fucked in the ass instead of sucking cock? The decision is yours. It is tons of fun! There is not one single other porn site out there that does this kind of porn scenes. So, it is very fitting to say that all the content you will find at iDesires is 100% exclusive.
On the other hand the site is more than just this gimmick. The developers have created an awesomely looking site with lots of graphics and text that never becomes too overwhelming. The menus are all easy to identify, there are really no excuses to get lost or confused. You will be able to check out all the different available "scenarios" and models available in the "shows" menus and so much more. The site is packed with content; you will spend hours and hours just exploring it. You will also be able to enjoy the same content as is the PC version by using your mobile phone or tablet. It is quite fun to relax and actually play the scene. This is really revolutionary stuff.
The movies and the girls
iDesires is on top of its game. They have hired some of the most famous and sexy models on the porn business. Girls like Amy Raid and Aletta Ocean are all waiting to play with them. All videos are available in gorgeous Full HD image resolution; you will not miss even a single detail from all these beautiful girls. Their performances are incredible you can really feel that they love getting fucked. The variety of videos is also quite incredible. You will get lesbian, anal, orgies and many other kinds of videos. There are about 50 videos one the site right now, with more incoming each week with every update.
For these kind of videos to work you will need to be connected to the site that means that you will watch all videos by streaming them directly into your internet browser. The flash player is quite responsive and even at low speed connections it works pretty well. The image quality is always maintained and there is none of that annoying image tearing. If you are ready to get into a new kind of experience then prepare yourself. We can assure you that you will spend hours and hours playing these videos. This is 100% pure fun. iDesires is free. Do not wait any longer and join now!
In few words
iDesires is a new and very innovative site that will blow your mind. You have never watched videos like these ones. It is more than just well-made porn! It is also a pretty fun game. All videos come in gorgeous HD quality and have the best production values in the business. There is no better deal than this one.