Introduction
Today we are going to be talking about Hot Legs And Feet, a website that is absolutely stunning from every point of view and that addresses one of the widest spread and most loved fetishes out there: legs and feet.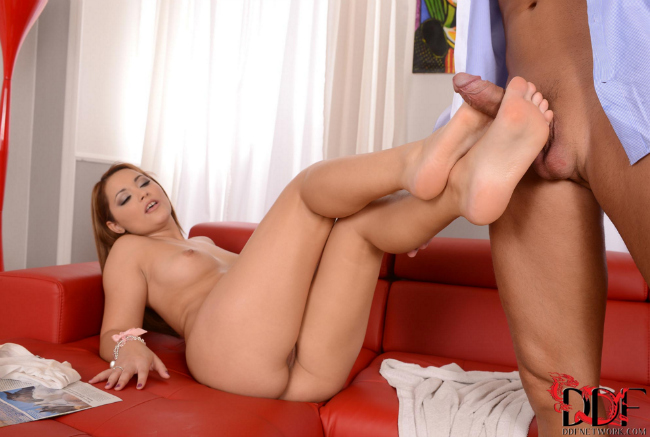 Site specs
The layout of the Hot Legs And Feet website is sleek and sexy and leaves little to be desired, as it serves the intended purpose wonderfully, the dark background makes the images on the website stand out as well as making every single little detail on any of the images pop. The great thing about Hot Legs And Feet though is that it is much more than just a porn site, because while members are almost overwhelmed with the amount of videos and picture galleries available, the Hot Legs And Feet website offers more goodies as well, such as live cams where you can watch gorgeous girls performing on demand, and even a dating section, for like-minded individuals to meet and hook up, which is not something you see every day on any old porn site, and which we think is a great feature, especially when it comes to a niche website that focuses primarily on a particular fetish so this feature makes it easier for the members of the site to come into contact with other people that share their fetish and fantasies.
The movies and the girls
It is hard to imagine that Hot Legs And Feet would have any difficulty meeting the demands of such a popular fetish, because their collection is just massive, from every point of view! The Hot Legs And Feet website proudly boasts a collection of over 2500 videos, and quickly rising, with an impressive 3 updates per week! Each video is around 20 or so minutes long and available for either streaming or downloading by members and all videos are shot in amazing HD and ultra HD quality. Perhaps even more impressive is the 200.000+ photos organized in over 2500 galleries, so one for each video, each containing around 150 high-resolution images which are also available for download by members of the site. Another great reason why we love the Hot Legs And Feet website is the fact that they amassed a number of over 1200 sexy girls featured on the site, with some pretty big names thrown into the mix as well, such as Silvia Saint, Aletta Ocean, Black Angelica and Jasmine Rouge. Most of the gorgeous ladies featured on the site are Caucasian, so if you have a penchant for pale skin, then that is a definite plus. As you probably guessed, Hot Legs and Feet is dedicated to foot fetishes so expect to see a myriad of pretty pampered pedicured toes, lovely heels and sexy arches, as well as long, lean legs and inviting thighs plus other good bits, like stockings, socks, high heels and others, but at the same time, the great thing about Hot Legs and Feet is that they have plenty of diversity, so it's not just foot worship, toe sucking, and footjobs, but there is also plenty of oral, anal and other kinds of content, so even if feet and legs are not necessarily your thing, there's still plenty of good quality porn to watch.
In few words
Even if you didn't come for the feet and legs, Hot Legs and Feet still has plenty to offer and if you do get off at the thought of a long sexy pair of legs, pretty ankles, and cute toes then you just hit the jackpot!
This site has been closed, visit our good footjobs porn sites collection!