Introduction
One of the most tantalizing cartoon porn sites to watch when you want to fap, Hentai Pros porn site has all of the high-quality XXX videos featuring anime and hentai. With the backing of the Mind Geek network, this porn website has already taken a spot as one of the top hentai sites in the world. Although it is still new, the site is slowly becoming popular as the best source of hentai XXX videos.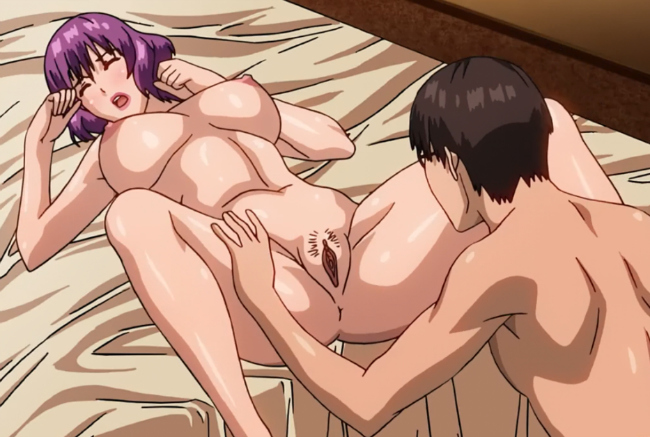 Site specs
Launched in 2017, Hentai Pros is one of the newly launched cartoon porn sites in the AV industry. Of course, unlike the other anime porn sites, this is the site that you will love the most. Just consider all of the good benefits and features that come with the membership to this site and you will think that everything is worth it. Since this is a hentai site, expect that there is a little bit of Japanese flavor in everything inside the site. Starting from the website's design and layout, it can be said that there is a Japanese feel to it, but there is also a mix of Western. In terms of the graphics used for the design of the site, you can find most of them to be anime characters but there are also 3D ones as well as those who are cosplaying. Having a mix of all of these will surely drive any nerdy geek mad with lust and desire, especially when they see cute girls wearing lusty anime outfits.
Starting with the home page, there are already a lot of things that you will notice. For example, there is the big banner header containing cute photos of girls in costumes getting stripped off or fucked madly. Another thing is that the videos that are featured here are divided into two panels. The first panel is where the latest uncensored videos are collected, while the other panel is where the most popular videos are posted. You can choose between the two which one you would like to enjoy first. Of course, do take note that only a few videos are put up in these panels to serve as teasers. All the videos in the site's collection won't fit in the homepage, after all. To browse through the entire collection of videos here in the Hentai Pros porn website, you first need to click on the page number or next button right at the bottom of the panel.
Speaking of the videos, since the site has just been launched recently, you can expect only a considerable number of videos. There are 61 videos already here in the site, in fact. All of these videos are first showcased as a thumbnail and you can just click on which one you would like to watch first. Aside from presenting the videos in thumbnails, there are lots of details you should be able to check out about that video, and these details include views, likes, and upload date. Sorting through the collection is easy because filters such as upload date, release date, number of likes, and number of views are available for you to click on. No limits are placed, both for streaming and downloading. No need to worry about the quality of the videos though, because you can easily find them at the best resolution of 1920pX1080p. That's regardless of whether you choose to stream or download the videos. Amazingly, the videos usually have subtitles and that's what makes it entertaining.
If you want to make things even easier, you should take advantage of the categories section that the Hentai Pros website has to offer. It is in this section that you should be able to get acquainted with the different categories used for tagging the XXX videos here in the site. Since this is a Japanese site, expect that the categories are somewhat in Japanese too, pretty much like many of the other hentai porn websites out there. These categories include Harem, Bukkake, and Ahegao. Of course, popular categories are also available for you to take advantage of here in the site. These categories include handjobs, creampie, blowjobs, anal, big tits, titty fuck, squirting, facials, lesbian, orgy, gangbang, rough sex, and MILF.
The movies and the girls
When you are a nerdy guy who is also into hot hentai, then this Hentai Pros porn website is certainly a good place for you to indulge in your harem fantasies. That is all because you have the cute and lovely ladies here panting and gasping for air and they are all in costumes that you love. You can find Asian women wearing costumes of popular anime characters such as Sailormoon, Hinata, Sakura, and so many more. What they do will certainly satisfy your hidden desires of fucking your favorite anime character. What's even more amazing is that these cosplayers know how to act like the characters that they are playing. That will definitely increase your libido even more.
Aside from the cosplays, hentai scenes of anime are also here in this site. As common in most hentai porn, you can find MILF fucking here or even orgies. The girls are animated but the animators really hit the bullseye when it comes to what men want, huge breasts, slender waist, and pale skin. Even the animation for the actual fucking and pounding is well-done. Every scene in the animated XXX videos is worth watching.
In few words
When you have anime fantasies you want to fulfill, then going for a membership for Hentai Pros is one of the best thing that you can do to satisfy that fantasy. Here, you have quality videos, decent browsing experience, and lovable cosplayers to enjoy. You will be treated like a very important customer when you are here in this site, especially since this site is still starting on its way to stardom.

Check out the other paid porn sites list OR read more on Hentai Pros from other popular review sites.