Introduction
Top creampie porn site, Got Filled is all about an ordinary-looking guy who can easily be crowned as one of the luckiest men alive! He just goes out with his camera, approaches a hot girl, engages in some chitchats, and bingo! The next thing you'll know is that the lady has voluntarily agreed to come into his place for some crazy hook-up. What's more interesting is, the girls he takes home are more than willing to strip sexily and pose naked for his camera. They also masturbate with insane passion before allowing him to fuck their pussies. And the craziest part? The ladies naughtily spread their legs wide open and boast their gaping holes so that the guy can give them jaw-dropping creampies!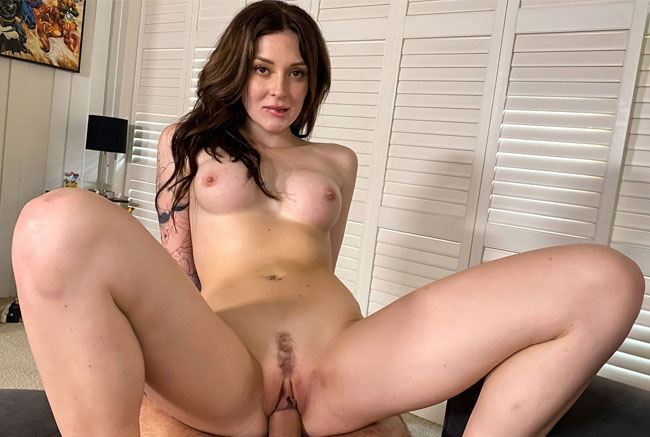 Site specs
Sleek, easy to use, and direct to the heart of the actions, this is what Got Filled is all about in terms of technical aspects. Surely, if simplicity and functionality are your things, you'd fully appreciate that the creators of Got Filled did not stuff the official website with overwhelming options for sorting the scenes. After all, there's already a basic search tool and the videos and photos are organized under their respective categories. The tags are all relevant to the scenes as well. Anyway, why would you need so many browsing tools in the first place when a few modern options can give you the same hassle-free experience? The simplicity of the tour and user interface indeed makes sense.
As a member, you can count on a reliable streaming player. Your visual quality options are listed under each scene so it's very easy to pick the size that best suits your screen and device. Feel free to rate the scenes and to post your comments because most of the time, the creators rely on members' opinions to further improve their works.
The movies and the girls
Simple but highly entertaining: here is one of the first impressions that you might get once you've gained access to Got Filled. A guy approaches a girl, teases her and flirts with her, and eventually takes her to his place. Cliché, yes. But what happens when they are already in his place makes all the difference. Sure, the scenes are scripted. But, viewed from the right perspective, you would surely enjoy the hookups more than you've ever imagined. The girls are not just looking to get their pussies filled, they are also in for the show! They'd give you erotic masturbation and teasing performances before they give in to the guy. They even request to be filmed in close-ups, especially when their pussy holes are ready to receive the guy's filthy gift. Talk about gaping glory holes covered in loads of jizz!
In few words
First thing's first. Got Filled is a newly-launched collection. It means we are talking about a fairly-sized library so manage your expectations or else, you'll get disappointed. The good thing is, this collection exhibits promising growth because our guy consistently adds new updates every week. It has been going on steadily since the launch and it is likely to continue based on the warm acceptance of viewers to this refreshing creampie collection.