Introduction
Top erotic porn site, Gosh Club gives you some of Europe's hottest women in their most passionate photo-shoots ever! This new online community which started out as a sexy magazine has its focus on celebrating the utmost beauty of female sensuality. Through high-resolution photos, the creators behind this masterpiece can capture the raw beauty and emotions that evoke female perfection. Once you see the exclusive collection, you can only say that you don't need to see their pussies getting fucked just to get an unforgettable kind of orgasm. Gosh Club will satisfy you nice and slow and you have to be prepared as the models inside this community can make you explode without even lifting their fingers.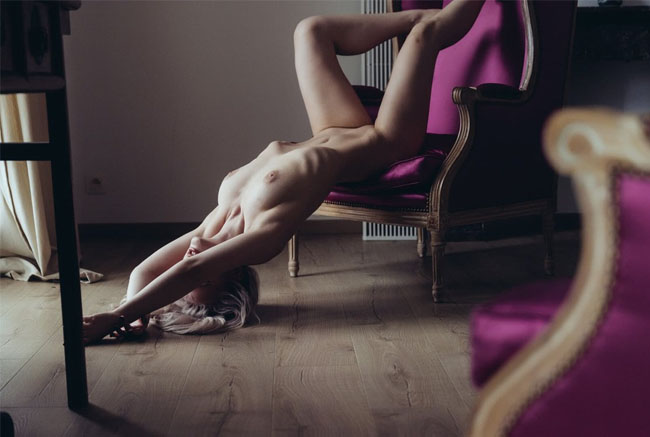 Site specs
The welcome tour is nothing but exceptional. In an instant, you could feel the classy vibe, mainly because all the models are beautiful, sexy, and sophisticated. The layout, design, and color scheme are also impressive. These factors perfectly complement each other and you would feel the welcoming atmosphere right away. In terms of content presentation, you also wouldn't mind giving this website the highest possible rating. The official members' area is neat and modern and everything on display is relevant to what the site claims it offers. There are no malicious links, crowded sections, hidden charges, or anything that is out of the line. The photos in the welcome tour are just previews of what you're going to see once you've become a member. And if the free treats are already insanely impressive, can you imagine how much better will you get once you're already inside the official members' area? Surely, the photos and the backstage videos would blow your mind!
The movies and the girls
Gosh Club casts the most beautiful girls in Europe. If you think that is an overstatement, feel free to browse the site's model directory and you'd find yourself nodding in agreement. These girls are no professional porn models but their beauties and their mouth-watering bodies can give those xxx veterans a good scare for their well-established careers. Also, these gorgeous ladies do not need to get their pussies fucked in different positions to give you an unparalleled kind of sexual satisfaction. They just need to take off their clothes or wear their favorite underwear, pose naturally for the cameras and allow viewers to take a glimpse pass behind their beautiful tits and pussies and into their souls. The collection is pretty fair in size but give it some time and you would surely find this one worth every second and every penny.
In few words
Even without reading the site's description, it would be easy to conclude that Gosh Club is indeed a female-oriented community with an over-the-ceiling standard for its models. Wherever you look, you would find a hottie that is enough to take care of all your sexual needs. These ladies do not even need to take their clothes off as their sensual looks are more than enough to keep you in the loop.
This site has been closed, you can find similar content by visiting our good softcore porn sites collection!