Introduction
When German guys make an amateur site, it is more than worth visiting. GanzGeil will give you more of your ordinary couples screwing in complete liberty and without inhibitions, that you would gladly make a request for a transfer to Germany. If you have nothing against people having private parties filmed and against people that have normal everyday bodies, then you can enjoy in full. I love the passionate couples, horny ladies that like to open their legs for new experiences and armature gangbanging.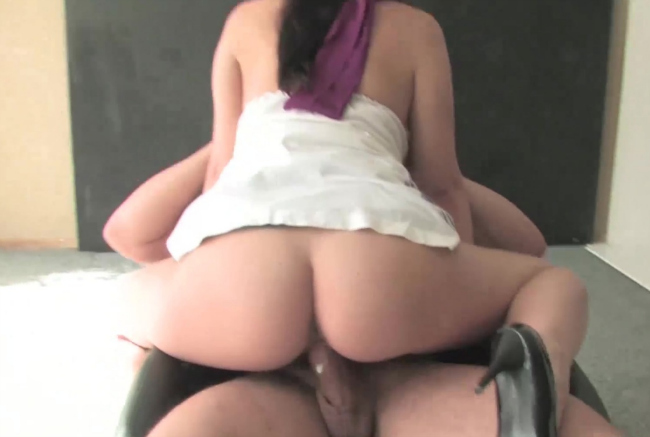 Site specs
Amateur sites have usually very bad presentation, but it is not so with GanzGeil. I love that they have an interesting page design and a layout that is comfy and easy to follow. The site is in English, but the domain is truly German and men and women having intercourse are of German origins. The production is mostly amateur and that means the quality of the movies is not granted, but there are a lot of the latest movies in Full HD. The black background of the site underlines the tough and hardcore action going on in the videos.
There are photos and thumbnails that appear as you scroll down the page and on their right side there are descriptions of the videos. You will see the quality of images and the run time. Sometimes a runtime is more than 100 minutes so get prepared for a lengthy pleasure night. The production is German and the ratings will tell you more about the videos than the categories numbered on the side.
The movies and the girls
Knowing your pleasures will help you choose your video and one of the kinkiest categories I have encountered here is Oma Sex, you can find it on GanzGeil menu tab. That is essentially grand mamas having fun with guy's half their age or their hubbies. It is a particular pleasure, but we are not here to judge. German ladies really like to get dirty and naughty in their endeavors and that is what I like about them. The girls and MILFs come in all sizes and shapes and you will have plenty to choose from. There are also more than 300 + videos that get regularly updated. Moreover, there are Sex Videos that are shorter in length and more interesting if you don't have time to view and enjoy 100 and more minutes of housewife's hardcore porn.
One woman in particular likes to have a gang bang and this blond lady is truly remarkable. She is an amateur but has made more gangbang videos than most professional girls. She has passion and I like the fact that she likes to share that passion with us. It is really refreshing to see that there are ladies that enjoy sex with many men and don't fret about it. That is the most important aspect of a well-made video, the passion! It is enjoyable and it makes me horny as hell, therefore I am sure that you will get your cup of pleasure and no regrets.
In few words
GanzGeil will present you with 300+ videos of German ladies in the sweetest homemade porn action. There are girls and older women that enjoy filming their kinky pleasures and most of the videos have threesome sandwiches, some film gangbangs and there are a lot of swingers making their sex life known to all. If you like German amateur porn, you can hardly get better than this!