Introduction
Welcome to the new world of foot fetishism! Foot fetish is what those people who adore cute and sensual feet have. People who have foot fetish will feel more sexual gratification and will become easily aroused when they are toyed around with by their partner's feet. Of course, if you have that kind of fetish, you will definitely want to look for foot fetishism website on the Internet. Just for you, you better visit Diva Foot Fetish then. This 2016 XBIZ Awards Nominee website is run by Princess Alex World. This goddess will bring you enough sultry content to let you pitch a tent in no time. She will bring out your wildest fantasy when it comes to foot fetish as she dress up in sensual outfits that include classy, Christmas, librarian's, and so much more. Of course, despite the sultry costume that she will wear, what will surely get your attention is her super hot ankles and feet. Her high arch feet will be decked with designer stilettos. Where else will you want to go when you have a diva with a super erotic face and a stunning sexy body, and of course, erotically sensual legs!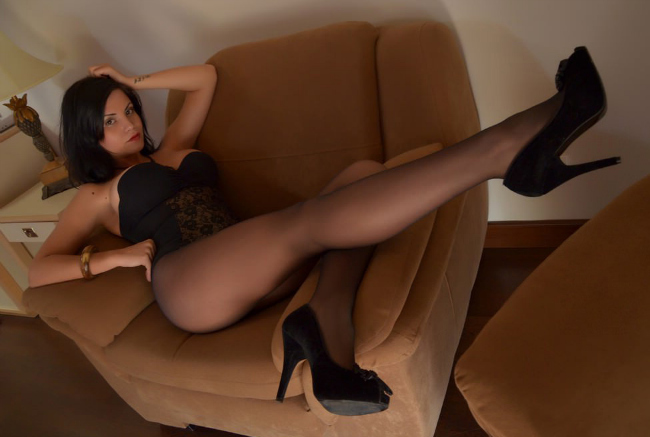 Site specs
The website of Diva Foot Fetish is designed to bring out the best of your only goddess Princess Alex World. You can see that the design takes on a mysterious and dark appeal, just right for the kind of foot fetish website that it is. After all, this website takes on foot fetishism where you can bask yourself in feeling insignificant right "under her feet". Right from the very first page, you'll see her showcasing her sexy legs in high heels. If you have a membership to Diva Foot Fetish website, you can enjoy a number of benefits such as high definition videos and pictures. These videos are always raunchy, and since they are always in full High Definition at 1080p video quality, you'll get that bulge in your pants in no time! You'll feel super hot as you watch the videos and browse through the pictures because they are all super detailed. You'll see full well just how amazing Princess Diva's feet are like. Just stream the videos or download them anytime you like. The updates for the site are on a regular basis and you can even demand some types of videos if you have been her loyal follower for a long time now. The best thing about this is that you can go on a live cam with her. You'll only be able to get her schedule on when she goes live if you have a membership to her website though. You can chat with her and have her fulfill your wildest diva foot fetish fantasy anytime you want. You can also read something about her personal life as she also gives you access to her personal blog (which is updated daily, mind you!) if you pay for your membership. There is also the Spoil Me page where, as the name suggests, you can spoil her as much as you want, as much as she demands! In this page, the members of the site should give her some gifts. The value of the gifts will define the value of every member. The more you spoil her, the more you can get her attention. Another amazing feature of this foot fetishism website is that you can also get your hands on the latest news, be it about herself, her latest uploaded videos, or her site. This is where she announces her achievements like being nominated the Live Cam Model of the Year XBIZ 2016. You have the option of subscribing monthly, quarterly, or bi-yearly in Diva Foot Fetish.
The movies and the girls
Princess Alex World is the only diva that you want to indulge, adore, and worship if you have a foot fetish. She is not only certified gorgeous, she is also the perfect diva you'll want to dominate over you as she is the greediest and most demanding girl you'll ever see in the foot fetish world. That's just fine though because she has the perfectly shaped legs and sensual heels that you will never want to let go. This diva princess is completely European, with dark black locks that emphasizes her mysterious appeal. She'll mostly appear in front of you exposing her bodacious figure, in her black lingerie, sexy pantyhose, and high-heeled designer shoes. She is more than just the average foot fetish live cam girls that you can find in other websites. She'll make you pleasantly insignificant as she, with her queenly attitude, allows you to adore her long, shapely legs. In her world, err, her website, she is the ruler, the goddess, the queen. As her follower, you are never allowed to go against her. Otherwise, you won't every be able to gaze at her splendid, sensual heels ever again!
In few words
All of the videos that you can find here in the website are very erotic and raunchy. You'll find yourself wanting to make love to the goddess once you stream even just one of her videos. This foot fetishism website is the right place for you to go if you want to roll your foot fetish and financial domination fantasy into one website. You won't ever look for another Diva as Princess Alex World will give you exactly what kind of female foot fetish fantasy you want to realize. You just have to make sure that you have enough on you to get her attention. If you follow this greedy yet slutty goddess long enough, she might come to spoil you right back. Undeniably, Diva Foot Fetish should be worth your attention if you want to spoil the best foot fetish model in the world.