Introduction
DanskeKvinder is a porn site meant for people who are turned on by MILFs (or mothers I love to fuck). According to the website tagline, it's a website with "real Danish amateur MILFs for the first time on cam!". The website is part of the SexAdgang Network, dedicated to feature exclusive Danish beauties. Through DanskeKvinder, you can gain access to thousands of videos with hours of hot MILF sex brought to you by both amateur and professional porn stars from Denmark. Even though it is a site dedicated to the MILF niche you can still find a lot of variety with its women and its themes. In order for you to be able to access these videos, all you need to do is to sign-up. The registration process for the site is really easy, and it will only take a few minutes. There are three choices: a two-day trial, a one-month full instant access, and finally a three-month membership. The three-month membership is a very popular choice, however if you are still unsure, you can easily check the website out first and sign-up with the safe two-day option. We are sure however, that you would sign-up for the month or three-month membership eventually, once you see those smoking-hot MILFs begging for you to check them out. What's more, signing-up for DanskeKvinder also gives you access to all the twelve websites available in the SexAdgang Network. These twelve websites cover the ground for other popular niches, from freaking cum shots to lusty lesbian porn, and all guaranteed to be exclusive!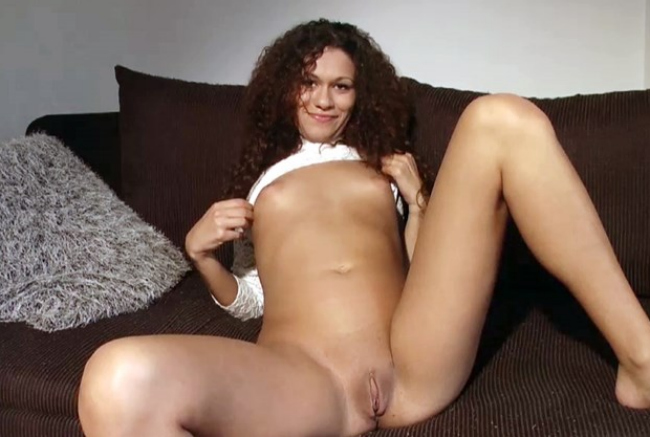 Site specs
The website's landing page immediately surprises you with a banner containing the best scenes that they have to offer, then scrolling down, you may already view the thumbnails of their videos. What's good about the thumbnails is that they are big and they offer a preview straight-out of what the video is going to be all about. For instance, a video thumbnail shows an action-filled scene with two busty and blonde MILFs being taken hard by two guys straight onto the floor. You don't even have to wait for the entire video to load just to get to the best part! This way, you can easily select the videos that push all your buttons right away. Want to take the action offline and elsewhere? Or do you want to enjoy your crazy hot videos right now? Either way, the download and streaming rate of DanskeKvinder is surprisingly fast. There's no need to wait for the video to buffer anymore, and say goodbye to taking you all night to download a couple of videos, because you can easily make that into a hundred for downloading their videos is unlimited! You also do not have to worry about watching certain videos all over again because with their daily uploads, you can easily find new favourites every day.
The movies and the girls
Let us now move on to the best part of this review, the girls. Get to enjoy watching Danish beauties and say hello to big boobs and booty! Oh yes, women in Denmark, at least on this site, are really well-endowed. The best thing about MILFs is that they really know what they are doing, and you can see that in their videos. There is clearly no need to tell them what to do because they already know how to get a dick going. Indulge in videos with mature women with clean-shaven pussies who are experts in being fucked and giving the best blowjobs, and DanskeKvinder offers a great collection of videos with women just like that! The website contains both amateur videos, taken by MILFs shooting their sexcapades for the first time, and the hottest and biggest porn stars from Denmark, not to mention that all of them are exclusively for the SexAdgang Network, so you won't be seeing these lovelies elsewhere. It is a pretty well-balanced collection. At one video, you're going to see a really tight-assed MILF being given an anal, conscious that a camera, and the people who are going to watch that video in the future will see her being pounded hard for the first time. Then you may also witness in another video a well thought-out movie that is clearly professionally-produced, that you will easily notice because of the quality of the video.
In few words
Overall, if you love Euro beauties, then this porn site will be perfect for you for it is cascading of European beauty. Their porn stars are also clearly set apart from others. Most of them can easily transition from being classy to being down and dirty, not like the noisier chicks from other sites. The membership options on the other hand are also really good. The two-day membership that they offer in order for you to have a taste of their selections before you pay for something that can tie you up for a month or more is a nice touch that you seldom see from other porn sites. Another thing that is good about this site is its vast directory of MILF videos. It is really out of this world. Their site navigation is clear and user-friendly. You will surely be able to find the clip that you would want to see with ease. Finally, the download option on each of the videos is big and clear. All you need to do is to click on the big red arrow and you are all set. With the site's fast servers, it would not even take too long. One of the major annoyances that you can have in a porn site is having difficulties downloading stuff. Some download buttons even lead to other sites or advertisements! But not with DanskeKvinder. Their download options are out there just waiting for you to click them and start downloading.