Introduction
Because of the advancement of technology, privacy seems to be a thing of the past. Somehow, it is impossible to hide the things you do naughty in the public. Which is very good for horndogs out there who enjoy a lot of pornographic peeping. This is CzechSpy porn site where you will see lots of naughty things that were taken from any kinds of private places particularly bedrooms. See these horny Czechs as they batter the pussies and asses of their bitches. The site promises that all the materials which you are about to see are all exclusive, which is another good news for all of us.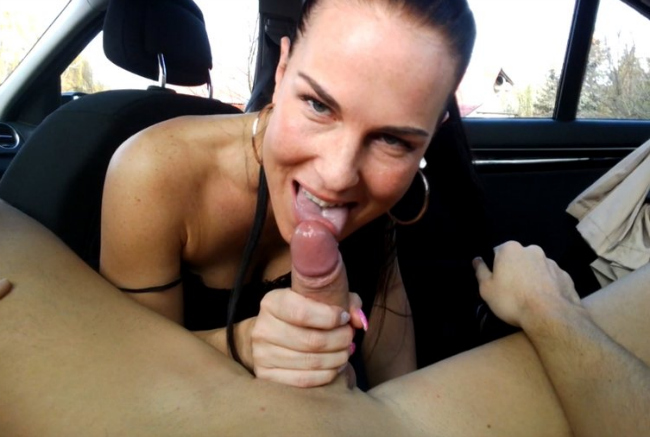 Site specs
The intro emphasizes two things, one there are over than 2 dozens of bonus sites and two updates take place on a regular basis. It seems that these two reasons are enough to extend my exploration and somehow, I'm excited and thrilled about the materials featuring heaps of orgies and groupies. They include snippet shots and other gimmicks like the peek-a-boo porn page. The site boasts that they are the first in the world who use such revolutionary technology for fuck pleasure's sake. I couldn't believe that they've done quality POV scenes considering the fact that all the films were taken from spy cams. So how did they do that? Well, the fucking guy is eventually using some kind of a gizmo eyeglass that has a digital camera installed. It is completely realistic experience and there is nothing better seeing sensational fuck scenes. They don't need to act and everything goes from parties, streets, and even inside the cinemas.
The numbers of the videos available could be the snag if you are going to consider the numbers of the films. As of today, there are only 12 videos which can be watched through streaming and downloads. But don't you worry, there are plenty of bonus sites options to choose from the network. You can use Windows Media, MP4 and Flash for video formats. Each video includes photos which are usually 8 to 12 images each that are taken from the scene. These photos, however, are only screenshots and that's pretty much reasonable since the fucks scenes were taken from hidden cameras. These photos can be your porn collection using the zip file for downloads. I got not issue or whatsoever in the graphic user interface. The design itself is simple and presented nicely. The Czech fuck scenes are presented in large thumbnails and each has its own unique description. I see some parties going on, orgies, dirty things inside the gym, blowjobs inside the car and bathrooms.
The movies and the girls
Most of the videos are orgies and threesomes. I'm pretty sure that the girls don't have any idea that the dudes are filming them. Lots of them are fucking gorgeous and their bodies are indeed hot. I see lots of parties going on and it seems that the night is so naughty and anything can happen. I noticed that there are only two guys in each fuck scenes. There is a bald dude that has a long 10 inches dick who likes to show it to their bitches and the guy who always wears his eyeglass who is obviously not just the fuck guy but also the camera man.
These two horndogs really mean business, as they use their amazing equipment to record all the naughty things they do. It's party night and the two guys are really up to something which is naughty for them and nice for us to see. In this particular video, Ales, (the bald guy brings out a couple of bottles to drink as the two bitches come along in their room. Libor (the guy who wears the hidden cam eyeglass) get boozed like an animal after some few drinks. These girls never knew what would happen as they get along with some few bitchy chats as they enjoy the night with good drinks and snacks. Soon after, Ales is getting naughty and asked the brunette bitch to show off her tits. The slut was actually anxious about it at first, so Ales decided to show off his dick. Both of these bitches starts to giggle as they stare with such meaty, long uncut dick that looks like a tail. You damn, right that's pretty long. See these two naughty hotdogs with their secret fuck missions as they visited their bitches and rammed her ass and pussy.
The party gets hotter as the two bitches start to lick Ales' dick. Libor, on the other hand, keeps his composure and eventually take off his pants and call the blonde bitch to suck his own. Then the fuck scenes continue as Libor pound the blonde on the sofa as Ales try to keep the brunette bitch busy with his dick. This orgy scene is perhaps one of the greatest fuck scenes I ever watched because of the fact that the fuck scenes were taken in POV. The two will be rammed into their pussy and butt hole as the two guys enjoy the moment of being horny and naughty. Keep in mind that these are pure reality, meaning to say both girls didn't know that they were being filmed by these two dick heads.
In few words
Though the numbers might be the snag about this particular site, when it comes to the content, the rate of the membership is fully vindicated. Having a secret fuck mission being recorded in a fully POV action is indeed difficult and therefore, these guys deserve your compliment. Lucky you, all you have to do is to watch them or probably download their videos. Unlike them, they did some sacrifices and even risk their dicks just for your pleasure's sake.
This site is no longer updated, have a look at this best outdoor porn sites selection!