Introduction
Women like to party and when there are lesbians involved, those parties become extra hot orgies. If those women are CzechLesbians, the party goers can expect hot chicks, mostly fit or skinny with bodies of supermodels. This site is not only for lesbians, I think that a lot of straight women and horny men can find pleasure in watching the show. Once you get used to all women no men porn, you will surely come for more action consisting of licking, sucking and toy play.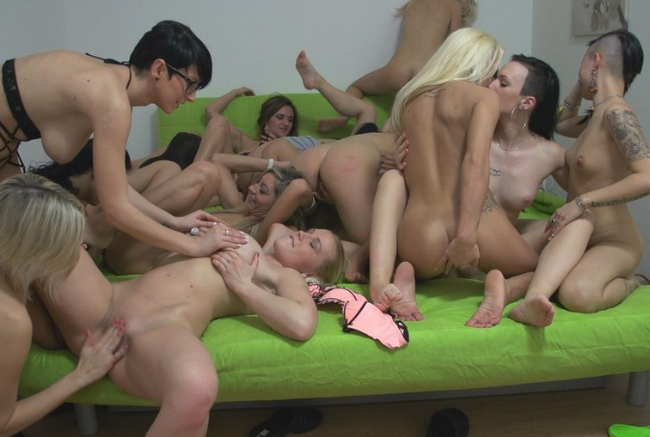 Site specs
If you have interests in lesbian porn and like Czech women then this site is heaven made for just you. Check out CzechLesbians and you won't regret the time spent watching these extraordinary chicks in their time of relax and entertainment. Site's homepage opens like a flower in front of the visitor, with graceful design and subdued dark gray background. The same background holds snuggled screen captures taken from the videos. Scrolling down the page it will become obvious that videos are made from one large video into more focused parts. There is this large video of lesbian orgy, shoot in a location where exist various rooms, swimming pool and sauna. They had to divide the whole to make it more agreeable with the viewers needs for shorter flicks.
Nevertheless, these flicks are of 20 minutes average length. You can also choose to use the menu to reach the videos of interest. The membership is convenient if you like the genre and let me tell you that you'll have additional 31 Czech porn sites on disposal. Those sites have the same pass as CzechLesbians. They have other porn categories and you can enjoy Czech Garden Party, Czech Gang-bang or Czech Super Models. It is also possible to enjoy the videos on your mobile device without any restrictions for download or streaming.
The movies and the girls
Czech Lesbians has only and exclusively videos of Czech chicks having time of their life. There are some highly entertaining party videos here. The different party locations come with each video update. You'll find all lesbian parties featuring up to 20 or more girls. Group sex scenes and hardcore lesbian fucking is simply put great to watch and to masturbate with. Unfortunately, there are no photos only videos here. On the plus side, you can download what you like without problems or restrictions. WMV files offer HD specs with 2000k-3100k bitrate speeds. They're not perfect HD quality videos, but they're still very nice. Flash streaming with videos is offered in WMV and MP4 formats.
The videos of parties are broken down into parts and maybe the most inconvenient aspect of this site is that there are subtitles in the videos. Although, you can't certainly expect to have Czech ladies speaking among themselves in English. It just gives you the authenticity of the material and provenience. I haven't had a problem with language because it is mostly sex you see and talking is irrelevant actually. So, after watching these hot chicks celebrating their time together in such a loving and enticing ways, I can not but recommend the site and everything it has to offer to a lesbian or a straight women or even men.
In few words
If you are fan of lesbians and parties then you will certainly enjoy this site: CzechLesbians. Once in, you will enjoy the orgies and parties of only Czech women. There is a lot going on, from classic licking and sucking to the more intense fucking with dildos and toys.

Check out the other best paid porn sites OR read more on Czech Lesbians from other popular review sites.