Introduction
Czech Cabins is a website loaded with videos of gorgeous Czech chicks being secretly filmed as they try on lingerie in a changing room at a clothes shop. It's one of the most genuine voyeur experiences on the Internet, with some of the best-looking amateur models I've seen in one place (if girls who are unaware of the situation they're in can be called ´models').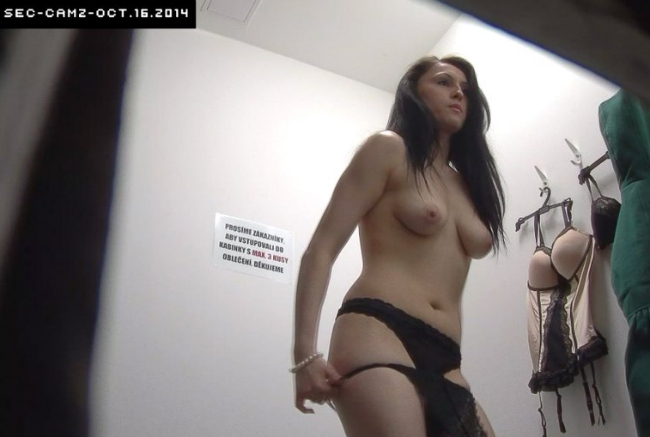 Site specs
The site doesn't waste time with flashy banners or animations. It concentrates on the videos, which are all marked with the time and date they were recorded. Unfortunately, there are no accompanying photos for any of the clips, but the videos themselves are of very good quality, as are the girls on the show, as far as I'm concerned. There's no update log available, although the date stamp more or less works the same, so it's not a problem if you want to browse for older posts or more recent ones.
As a site bonus, you can also access over 25 other websites, all with the same theme of hot Czech amateurs, but ranging from more voyeur-style sites to sites that showcase amateur models in different situations. There are websites dedicated to couples, lesbians, orgies, swingers, supermodels, etc., as well as other niche sites, such as dungeon videos, fantasy videos, parties and more. There's even one site that has hidden cameras set up in a public toilet!
The movies and the girls
Obviously, it's all a matter of personal taste but I wasn't disappointed by any of the girls I saw in the video galleries. They all appear to be undoubtedly Czech, so anyone who shares my love of women from that part of the world will, I'm sure, also agree with me about the standard of girls who visited that particular lingerie shop.
The hidden cameras in the changing room have been strategically placed to give the best view of the girls as they change into and model the clothes, from two different angles. One of the cameras films the girls from behind the mirror, which means you're treated to a full-frontal view of the girls as they admire themselves. The second camera looks down from above and gives a wider-angled view of the girls from behind, so you get to see every inch of the models, with the added bonus from the second camera of also being able to see the reflection in the full-length wall mirror.
There are three video formats. The first two are downloadable, with a choice of high-definition WAV files, and mp4 or m4v files, which have a lower definition but are more convenient for phone browsing, or if you're looking for quick download times. The third video format is the Flash file, which means you can watch the videos online without having to download them first. The stream is smooth, with the same dimensions as the HD WAV files of 1280×720. The lighter download files play at 704×396, but the quality is great no matter which option you choose.
In few words
Czech Cabins is a voyeur's dream, especially one who is obsessed with fit European chicks. This is a pure video site, with the same theme over and over again. That said, it's difficult to get bored when there are so many beautiful girls to spy on. Czech Cabins is a no-nonsense, quick and easy fix for anyone who wants to watch high-quality videos, either on their phone or computer.
This website is no longer updated, you can find similar content on our best outdoor porn sites selection.