Introduction
When amateur meets eager you get mind-blowing footage on CZasting. Meet the sweetest girls from the Czech Republic, keen, ready and willing to do casting for porn movies. There are more lovely girls here than you can dream of, but don't expect fake boobs and lot of makeup. These chicks go right from their classes to the casting couch you have never seen before. There are your usual actions, stripping, masturbation, BJ's done eagerly to the cameraman and hardcore fucking, but also there are speculum devices with the camera inside that gets put into those pussies, so you can see what is really going on the inside.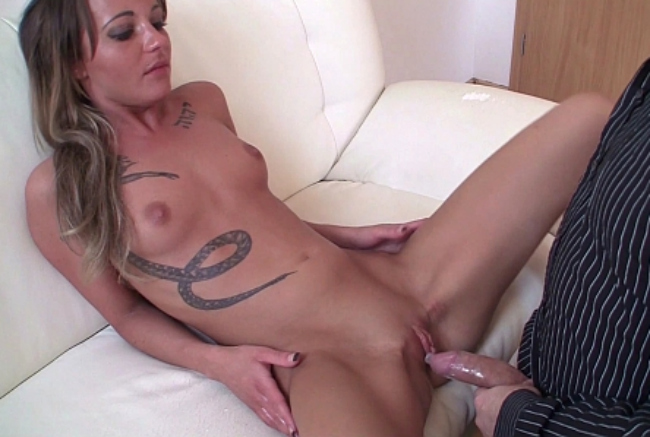 Site specs
The inside of the CZasting is nicely done and designed. The large thumbnails expect the enthusiastic visitors and the menu are easy to use and straight forward as is the navigation and download. You will get a pleasant surprise when you go to a free tour of the site, and more bonuses expect the members that dare to join one of the most thrilling casting couch sites from the Europe. The Mental Pass Network will open their sites door for you if you decide to be a part of this porn Czech family.
There are sites like BitchStop, AmateurSxTeens and Czech GFs that have more cute girls, amateurs, and models that give their best in front of the camera rolling. There are almost thousands of videos in the entire network and that should be the reason enough to check this site. The updates are weekly and the customer service is spotless. The download and streaming present no DRM and are limitless. All of the transactions are 100% secure, encrypted and safe. The billing is discrete and there is no mention of adult sites on your bank statement, one more reason to trust your pleasure with these guys!
The movies and the girls
Combining the great looking porn pages and the hottest videos you can find is a rare feature that can be found within CZasting. This site has it all and there is more than you can handle in a lifetime even if you are a daily consumer of porn. A wannabe porn stars that for now are just your usual next-door is a search of fame, will surely give your desires a boost in a right direction. I was blown away by some chicks that look cute and sweet, but act like tigresses in a bed.
Get ready for some sweet sucking and eager fucking that only amateur girls can do with such enthusiasm and pleasure. The videos that number more than 700 in the entire network and as many models of the Czech origins to choose from. The videos are mostly in Full HD, at least the newer ones. The average length is around 17 minutes, give or take and there is also a mobile ready MP4 download in a resolution that is a bit lower than your desktop version.
In few words
If there is a passion for something there is surely the way to do it and girls from CZasting prove it time and time again. The sweet chicks here will do the interview and sign some papers before going to their knees to suck or spread their legs to masturbate and fuck. You will have the time of your life and you will return for more! It is a guarantee.
This site has been closed, have a look at our good amateur porn sites collection!