Introduction
Have you been looking to sign up for a VIP club that is worth your while? Have you been hoping that it would come with a lot of pleasurable experiences? Well, the answer to your prayers is here. ClubSweethearts is the name of this site and lust, obsession and pleasure are the name of the game. The models on ClubSweethearts are truly sweet and they will pull on all of your heartstrings in the right way. Prepare to be swept off your feet because the hotties on the platform are handpicked, therefore, you will always be in the company of the very best at all times.
The naughtiness on this site is alarming with their being a lot of sexy skills for you to pick up for your sexual encounters. At first, you will be surprised to learn that they know so much about sexual pleasure but as the scenes unfold you will be able to enjoy all that they bring to the table. It does not matter whether you prefer masturbation clips, full on sexual encounters or blowjobs at their best, you will most definitely get it all on this adult site.
The site's producers could not pick a better name for the adult platform. In fact, ClubSweethearts is a name that represents exclusively as well as sexual creativity. Therefore, you will not receive any less than you deserve. From the PayServeNetwork, you will be treated to a variety of bonus sites, including ClubSeventeen, one-half which makes up ClubSweethearts. As a site that has been in existence for a substantial amount of time, you can obviously rely on ClubSweethearts to bring you the very best of entertainment. There are no two ways about it- this is the best that you will ever find.
All PayServeNetwork sites are known for their high quality and ClubSweethearts is no different. Representing the highest level of Full HD Videos, you will only be in for crystal clear viewing. With video specifications of 1080p, there are no moments of blurriness to be experienced. This site over delivers in all sense of the word. As a member, you can enjoy the videos in three quality options. Both streaming and downloading are options that are available to access the videos. There is no doubt that you will be in for a blast. ClubSweethearts has a massive collection of 4,000+ videos which includes a few flicks that appear on ClubSeventeen. The comfort of knowing that you will always be entertained anytime you log into this platform is more than enough to motivate you to sign up to this platform.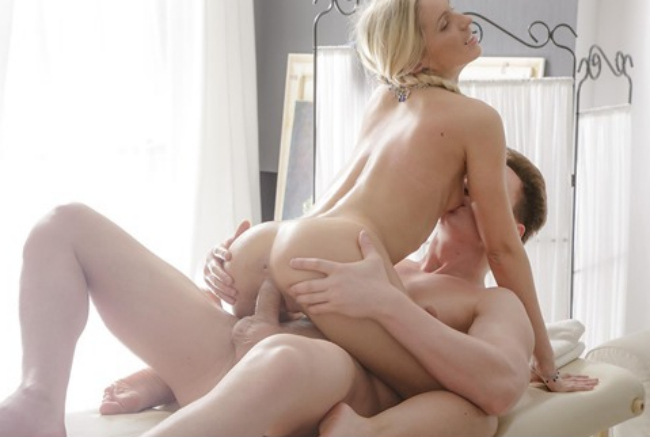 Site specs
ClubSweethearts' producers have done an exceptional job of ensuring that the site has a decent presentation. There is a lot of content for you to explore but thanks to the network's reputation, you will always be able to make the most of the flicks. Despite there being thousands of scenes, you can still access them easily. The preview flicks are easy to watch and they give you a bird's eye view of what you will get if you decide to get membership on this site. The model's index is one of any favorite places because you get to know the girls on a much deeper level.
The updates are consistent that is why the site has been able to get many members under its best; there is so much to look forward to. The photos in the galleries are of high resolution and they are presented as slide shows. This saves time on going through the gallery and looking for the picture individually zip downloads are also an acceptable option to accessing the photos. The download speeds are great and you will not be disappointed.
The movies and the girls
The models on ClubSweethearts are far from 'sweethearts'. They may look innocent from your first acquaintance with them, but as soon as they see a cock in sight, they go crazy with desire. They know all about satisfaction and dishing out pleasure and they appear to be more experienced than fresh faces would ordinarily be. They are not afraid to do all that it takes to capture your attention. They do not need a cock to get on orgasm, sometimes they only use sex toys and still get polished porn stars that you may have enjoyed on a few other platforms. It is obvious that the stakes are very high and satisfaction on this site does not come easy. You have to be worthy for these fresh faces to give you a moment of your time.
The models are fresh and excited about trying new things, just as you would be. There are blondes, brunettes as well as redheads that are seen on this site. The models obviously like big dicks. They do not settle for anything other than big breed cakes that penetrate them and hit all corners of their vaginas with utmost pleasure and pressure. On other instances, the models indulge in lesbian encounters. They finger each other's pussies and lick their clits with utmost dedication. The scenes are angelic and will most definitely motivate you to masturbate and cum. All of the models love spreading their legs wide open for you to see what you are missing inside their holes of pleasure.
In few words
ClubSweethearts is a site that lets you get close and discover what makes you happy in bed. The site has a massive collection that will keep you glued to your screen for a long time. The constant updates also make this a site that you should definitely are easy for you to access. Missing out on the collection on ClubSweethearts is missing out on the best, there is no doubt about that. Sign up today and enjoy the entertainment experience.

Check out the other pay porn sites list OR read more on Club Sweethearts from other popular review sites.