Introduction
Cherries are the fruit that a lot of people have come to love and enjoy. They are sweet but have a deep flavor once it goes inside your mouth. It's fun to eat and enjoyed by plenty not just as a snack but more because cherries taste really good. Cherry girls on the other hand are as lovable and sweet as the cherries they are named after. Like newly plucked from the tree, these are girls at their finest and sweetest. They are at the most ripe and should be relished to the fullest. CherryPimps on another hand is the porn site filled with girls just like cherries, they are sweet and at their ripest, and are ready to grasped and eaten. Revel in the juicy live shows this porn site has to offer! You need to peek and see what lies inside.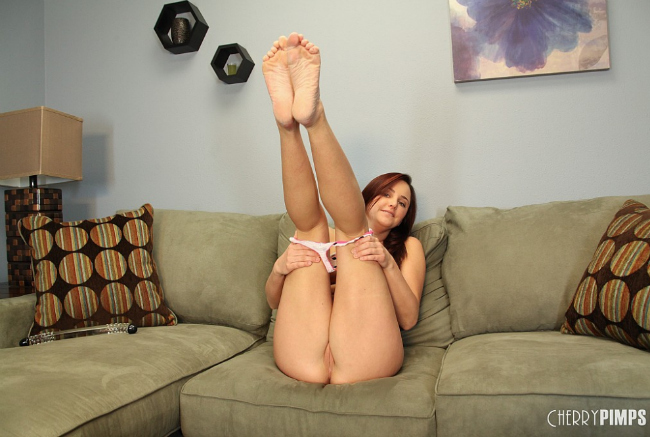 Site specs
The website isn't your run of the mill kind of erotic webpage. It is high end and looks very sleek with its red and silver tones that match all throughout every page of the website. With its look on fleek, it is no wonder that the content is top notch as well. CherryPimps Top Models, Best Scenes these are the sites features to name a few. A gallery of high-resolution photographs lines the site as well. The galleries are for any shows that have gone by so you can enjoy these photos without fail. The galleries are sorted by date with a matching title on every main photograph. Tags are there to make sure that when you search, you get to find these awesome videos right away, too.
Porn sites will always make sure to highlight what makes their site better than the other websites and for CherryPimps it is the fact that they have the finest live shows the internet can offer. With big names attached to theirs, it is no joke that they can deliver the paramount kind of videos any porn enthusiast would love to see. They have a great roster of high rolling porn veterans and these girls are ready to show some skin like you've never seen before. Their live shows are there every day with a countdown timer at the top of the model who will have their upcoming show.
The movies and the girls
When CherryPimps says that they have the hottest names on their site for live shows, they actually mean it. They have porn stars that are known far and wide from every porn fan there is and this list is long. With names like Adriana Chechik, Morgan Lee and Dillion Harper, and upcoming big names like Elsa Jean, Angel Smalls and Alison Rey. You can find all types of crazy fun times with all these girls. These lovely sex kittens are up to all kinds of antics, they are up for some blowjob sessions that go all the way. Deep-throating really big dicks like it's the only thing that matters. They can go from softcore vanilla sex with usual missionary or doggystyle to the hardcore S&M style kind of sex with monster sized sex toys, ropes and binding items. You can see them do all that and more.
Let us go into detail with some of the girls that are on here. We can start with the short but sweet freshie, Angel Smalls. Don't let her physique fool you. She is the kind of vixen that can take on huge cocks and toys. Her solo play can be incredibly sexy and arousing but watching her getting pounded is just something you need to see. Her pink pussy getting smashed into a cute mess is the kind of porn that all porn loving people need to behold. Adorable but can really get down raunchy; Angel Smalls isn't someone to be reckoned with in bed. Next up, we need to talk about Aaliyah Love. Watching her in girl on girl porn is the type of action that's intense and oh so erotic at the same time. Her pussy licking skills are gold and you just want to watch her do all kinds of magic whenever she's with another girl. She is pretty cute and when it comes down to fucking she can take on so many roles it will blow your mind. Lesbian porn is her forte but she can take on a dick like it was nothing. She is truly one of the best to watch.
Lastly, we have the buxom goddess, Alex Chance. She has a huge rack and that massive bust is something that makes you want to reach out to the screen and actually touch them. Watch as her breasts jiggle and make you hard as fast as a race car. She can do a boob job really easily and her pussy isn't an exception either. This girl can take you in for a wild ride and you need to see her live shows.
In few words
Watching premade porn is great but watching girls in their raw form in live shows is even better. You can see how well they do in the situations they are in and it's a blast seeing them have so much fun and getting fucked all the way. Whether you're a fan of the vanilla kind of sex or solo shows, or the more kinky ones with toys of all sizes, CherryPimps delivers it all in the live shows these girls are in. Join and become a member to experience all these and more and you will never regret the decision ever.

Check out the other best pay porn sites OR read more on Cherry Pimps from other popular review sites.